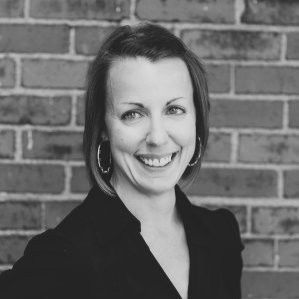 Career Services Assistant, Student Affairs
Student Union, Success Center
0002 ADMINISTRATION BLDG
NEW KENSINGTON, PA 15068
Biography

Jonnett joined Penn State New Kensington in August of 2022 as the part-time Career Services Assistant. In this role, she is focused on the development and implementation of special programs, like The G.R.E.A.T. Program, events and resources designed to assist students with career exploration, networking and development of future-ready professional skills.

Jonnett's passion for working with young adults stems from her own college experience. Entering Wittenberg University Pre-Med, but leaving as a French major headed to serve in the Peace Corps in Togo, West Africa. was the definition of "do what makes you happy." Since then, Jonnett has continued to pursue opportunities to help other young adults pursue their interests, working as a Peace Corps recruiter and, most recently, as the Operations and Partnership Director at PULSE, a one-year volunteer service organization in Pittsburgh. Through these two roles, Jonnett worked one-on-one with young adults advising and assessing their interests and career paths. She looks forward to continuing this work with students at PSNK.

Though a native Ohioan, Jonnett has lived across the country and now enjoys calling Pittsburgh home. Jonnett loves exploring all Pittsburgh has to offer with her husband, two daughters, and black lab, whether that means catching a baseball game, enjoying a great hike, or, most importantly, searching for the best ice cream in Pittsburgh.
Education

Bachelor of Arts in French Language and Literature at Wittenberg University