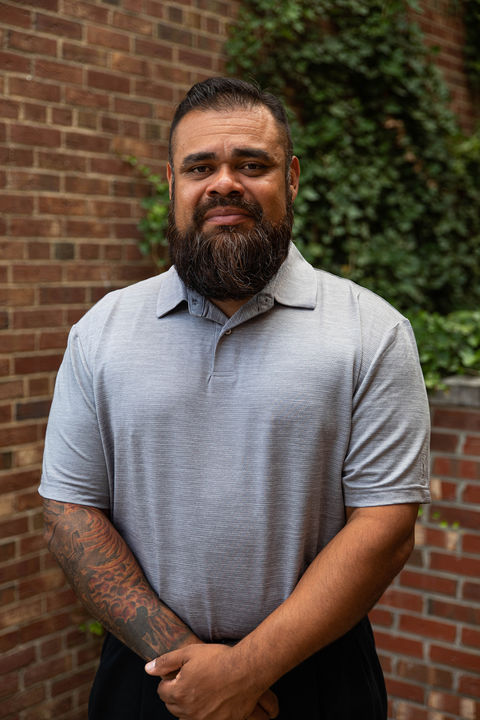 Mental Health Counselor, Student Affairs
0002 ADMINISTRATION BLDG
NEW KENSINGTON, PA 15068
Biography

Oscar started as Penn State New Kensington's the campus mental health counselor at the start of the 2022 Academic year. In this role he will oversee individual and group counseling, provide consultation and outreach to faculty, staff, families, student organizations, and other campus offices, coordinate disability services, manage the Lion Pantry, as well as lead the CARE Team.

Oscar and his family migrated to the United States from Nicaragua in 1991, and spent the rest of his childhood in Greenport, NY. He found a passion for working with youth and individuals with PTSD. He also values experiential learning and holistic understanding of the effects of trauma. Oscar completed two master's Degrees in Clinical Mental Health Counseling and Experiential Learning. He is currently a National Certified Counselor and has a current Life Coach Certification.

Experience

Oscar has an extensive background in working with the at-risk population. He has also worked in the addiction field as well as with couples addressing relationship issues. Oscar incorporates experiential learning and trauma informed care with Cognitive based approaches to therapy. Oscar worked for several years for Wounded Warrior Project and continues to work to support veterans in the community. Today he supports Veterans, communities, migrants, refugees, and those facing challenges by enhancing their quality of life and helping their readjustment to become empowered. He is a life coach, advocate, and trained therapist. If you need support and want to embark on your new challenge, please reach out.
Education

Master of Counseling from the Carlow University and a Master of Education from Plymouth State University.

Bachelor of Arts from Fairmont State University.