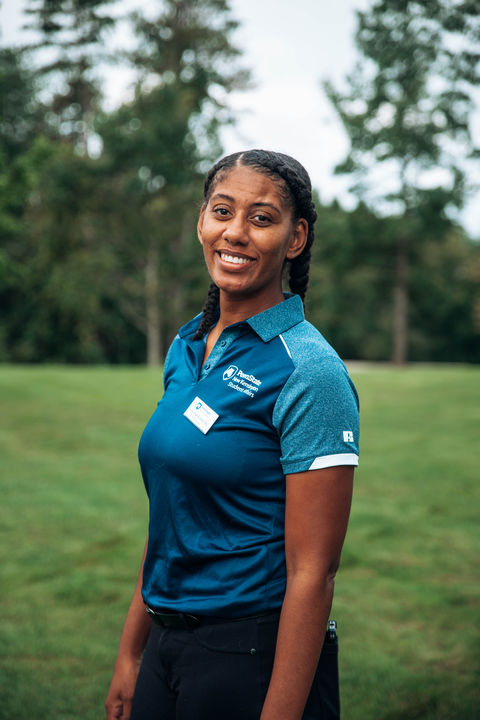 Director of Athletics, Athletics
0002 ADMINISTRATION BLDG
NEW KENSINGTON, PA 15068
Biography

Dr. Brown-Antonelli, a former three-time All-Pennsylvania State Athletic Conference Western Division (PSAC) selection at Edinboro University and the 2008-09 PSAC West Freshman of the Year, joined the Penn State athletics unit as the assistant athletic director at the Beaver campus on in February 2020. She became New Kensington's Athletic Director in Oct. 2022.

Brown-Antonelli, a native of Pittsburgh, earned PSAC West Freshman of the Year honors in 2008-09 and Second-Team All-PSAC West honors as a sophomore in 2009-10, before being named to the first team the next two seasons.

Also as a senior in 2011-12, Brown-Antonelli was a Second-Team Daktronics All-Atlantic Region choice, was named the Most Outstanding Player at the PSAC Tournament, and earned Edinboro's Nancy Acker Senior Woman Athlete of the Year Award. Brown-Antonelli ended her career as one of just seven Edinboro players ever to score over 1,000 points (1,430 points) and pull down over 700 rebounds (735 rebounds). During her tenure as a Fighting Scot, Brown-Antonelli helped lead Edinboro to the No. 2 ranking in the nation on February 15, 2012, a pair of PSAC Championships, and two NCAA Division II Tournament appearances.

Brown-Antonelli graduated from Edinboro with a Bachelor's Degree in Health and Physical Education with a concentration in Sport Administration in 2012, before earning a Master's Degree in Educational Leadership from Edinboro two years later. She went on to attend West Virginia University where she got her PhD in Coaching and Teaching Studies with a concentration in Positive Youth Development and Program Evaluation in 2017.

During the years of 2017-2020, Brown-Antonelli served as the assistant women's basketball coach at Pitt Johnstown, Supervisor for the Allegheny County Hometown Hoops Camp, and the Special Events Coordinator for the Student Recreation Center at West Virginia University. At Pitt Johnstown, she also served as International Services and Study Abroad Coordinator.

Prior to coming to Penn State New Kensington, Brown-Antonelli served as the assistant athletic director at Penn State Beaver in February 2020, weeks before the COVID-19 pandemic hit. She was instrumental in the return to sports process and assisting the safety and wellness athletic staff with weekly testing. During her time at Beaver, she also implemented community building programming through intramural and recreational sports.
Research Interests
Education

Doctor of Philosophy in Coaching and Teaching Studies with a concentration in Positive Youth Development and Program Evaluation from West Virginia University

Master of Education in Educational Leadership from Edinboro University

Bachelor of Science in Health and Physical Education with a concentration in Sport Administration