High school students, veterans and adult learners can experience a college setting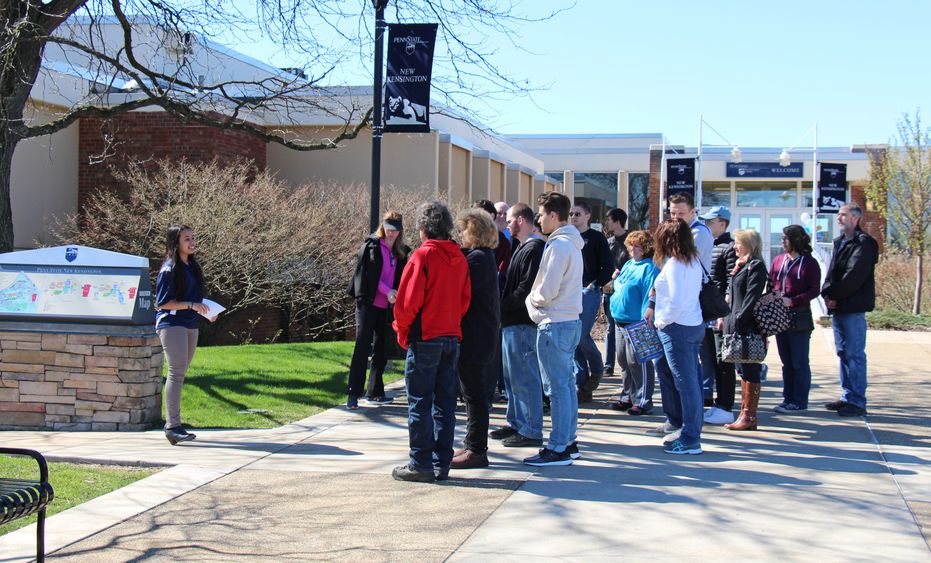 NEW KENSINGTON, Pa. — Students considering Penn State New Kensington for their college careers can get a taste of campus life by spending a summer day at Penn State New Kensington, at 9 a.m. Saturday, June 24.
Participants will meet staff and current students, and find out all they need to know about admissions, financial aid and student life. Opportunities will be available to tour the campus, and a free lunch will be provided.
Adult learners, veterans and traditional students who can't make the June weekend event will have an evening weekday opportunity during the summer to get a feel for the campus. The next Spend a Summer Evening at the campus begins at 6:30 p.m. on Thursday, Aug. 10. A campus tour and refreshments will be provided.
Students transferring to the campus from other institutions can make individual appointments to review the campus' admissions process at one of five transfer events every Tuesday through the end of June. "Transfer Tuesday" activities are set from 8:30 a.m. to 4:30 p.m. on May 30 and June 6, 13, 20 and 27.
Prospective Penn Staters can learn about the admissions process, financial aid and degree programs. Those who bring post-secondary transcripts to the appointment will receive a preliminary review of transfer credits. In addition, all participants will receive a waiver of the $65 applications fee.
To reserve a spot for any admissions event, call 724-334-LION or 888-968-PAWS.
For more information, visit the New Kensington Office of Admissions online.
Contact
Bill Woodard
Alumni and Public Relations Specialist