Campus juniors have never experienced a rise in tuition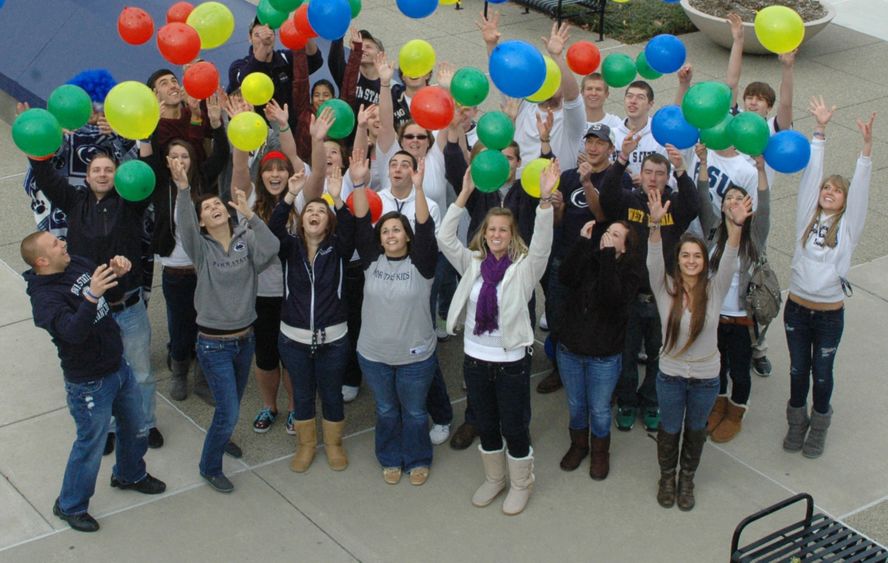 NEW KENSINGTON, Pa. -- Students at Penn State New Kensington will pay the same basic, in-state tuition for the third consecutive year as the Penn State Board of Trustees approved the freeze July 22 for eight Penn State Commonwealth Campuses.
Tuition stability ensures that all Penn State New Kensington students will have access to the campus' quality academic programs. Affordability is the top initiative of Chancellor Kevin Snider's seven-point strategic plan for the New Kensington campus.
"We believe that a Penn State degree can transform lives," said Snider, who is beginning his ninth year as chancellor. "This act by our Trustees means that we will be able to attract and keep more students focused on their education and the opportunities it affords. This two-year tuition freeze conveys to our students, parents and community that Penn State is serious about keeping higher education affordable."
A steady tuition rate is the key to budgeting for a college education. Third-year students at the New Kensington campus have never known an increase. The tuition rate, $12,718 in-state, has remained stable since the class of 2018 enrolled in fall 2014.
Graduating seniors aren't far behind their junior counterparts on the tuition scale. They paid $75 more in their sophomore year than in their first year. The lone adjustment, a modest 1.2 percent, represented the second-lowest tuition increases at the campus since 1967.
"I think that the tuition freeze has allowed so many students, including myself, to reach our goals without worrying about a large financial burden," said Danielle Richardson, a senior corporate communications major. "I have been so lucky to attend the campus for the past three years and receive a high-quality education at an affordable price. I know how important a good education is, and that's why I am so grateful that I can do that at the New Kensington campus."
Ben Lesko, a senior in the Information Sciences and Technology program, pays for his tuition by working multiple jobs, both on-campus and off-campus. He also lowers his bill by earning campus scholarships. The New Kensington native is the recipient of the Penn State New Kensington Advisory Board Trustee and the Dr. N.A. Kopelman and Freda D. Kopelman Trustee scholarships.
"Penn State New Kensington is doing its part to help me stay in school by keeping the tuition as it is, and not raising fees," said Lesko, who serves as a campus orientation leader. "The Board of Trustees rarely sees the effect these decisions have on students, and it is more helpful than they think. My story is just a small portion of the student population, but I am deeply grateful."
In addition to New Kensington students, Penn Staters at the western Pennsylvania campuses of Penn State Beaver, DuBois, Fayette, Greater Allegheny and Shenango, along with Penn State Mont Alto and Wilkes-Barre, will see tuition hold the line. For the University overall, the 1.76 percent base aggregate for undergraduate Pennsylvania residents is among the lowest in 50 years.
Tuition isn't the only campus asset to experience a freeze at the New Kensington campus. The information technology fee will remain at $252 for the fall 2016 and spring 2017 semesters. The only increases slated for campus students are the $1 raises for the student activities fee, $94, and student facilities fee, $121. Upperclassmen, juniors and seniors, might see their per-credit fee rise for higher-level courses, depending on their academic program.
"The great thing about Penn State New Kensington is that we have a long history of being able to provide a high-quality education in a small environment at a reasonable cost," Snider said. "A two-year freeze on tuition and the information technology fee makes operating a little tough, but we are lucky to have staff, faculty, and a University dedicated to providing a great educational experience for students."

Contact
Bill Woodard
Alumni and Public Relations Specialist