Three students highlight personal connection, heart in support of children impacted by childhood cancer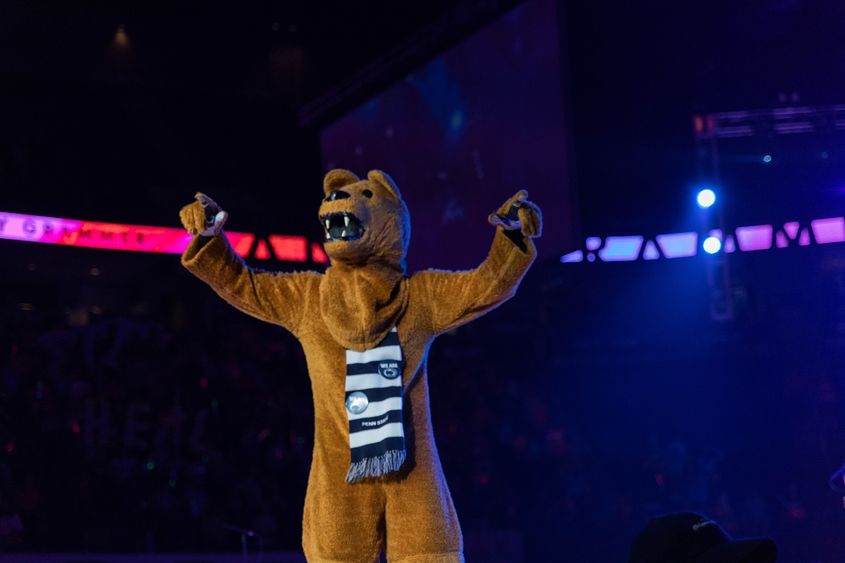 NEW KENSINGTON, Pa. — Three Penn State New Kensington students will represent the campus' THON organization during the 2021 virtual THON weekend from 6 p.m. Friday, Feb. 19 through 4 p.m. Sunday, Feb. 21. Each year, THON, the world's largest student-run philanthropy, raises millions of dollars to fund research and support children and families impacted by childhood cancer.
For Shelby Klingensmith, a first-year student and 2021 campus dancer, supporting THON is deeply personal as she is a three-time survivor of childhood cancer.
"When I was six years old, I was diagnosed with leukemia," said Klingensmith, who has already raised more than $1,000 through her online THON Donor Drive page. "I relapsed when I was almost 11 in 2012 and was given a bone marrow transplant in 2013. I was cancer-free until July 2020 when I was diagnosed with a secondary cancer that took form of a tumor on the roof of my mouth. After two surgeries and months of painful recovery, I am cancer-free as of Sept. 9, 2020."
Although she copes with some permanent side effects and pain from her past transplant and treatments, she knew she wanted to advocate for other children diagnosed with cancer, as well as honor those friends she has lost to the disease. She learned about THON and made some of her lifelong friends while attending Camp Can Do near Hershey, Pennsylvania, when she was younger.
"I basically grew up in a hospital," she reflected. "My friends were doctors and nurses. While they were great, it's no way for a child to grow up. I THON so that kids that are going through what I went through might have a better chance of survival and chance to live a normal life."
Nic Hill and Nick McGrath, both three-year New Kensington THON participants and electro-mechanical engineering technology majors, were selected as the other campus student dancers for the year.
"THON means a lot to me because it gives people another chance at experiencing life," said McGrath.
Hill, who dressed up as the character of Captain Jack Sparrow from the movie "Pirates of the Caribbean" for Four Diamonds children at last year's THON event, echoed similar sentiments.
"I THON so that the families and children will forget about the restrictions of hospitals and medicine for a short while and so they can have fun and be kids again," Hill added.
This year's dancers are asked to take breaks during the event designated rest hours between midnight and 6 a.m. However, all three campus dancing representatives have been preparing for the weekend's marathon. Hill has removed sugar and caffeine from his diet. McGrath has been drinking more water and eating healthier. Klingensmith has also been reminding herself of the impact she is making and the fun she will have, even in a virtual setting.
Although in-person components of this year's THON will not occur at the Bryce Jordan Center as in the past due to the ongoing COVID-19 pandemic, dancers and supporters can celebrate throughout the weekend from their own homes by watching a 46-hour livestream that will include many of the traditions of the event such as line dances and special performances. Additional information including an event timeline, virtual fundraising ideas, recommended at-home activities and recipes can be found in the THON spectator guide.
Friends and supporters of New Kensington's THON efforts can designate support by visiting the campus team's online fundraising page.