Ceremony planned with in-person and streaming option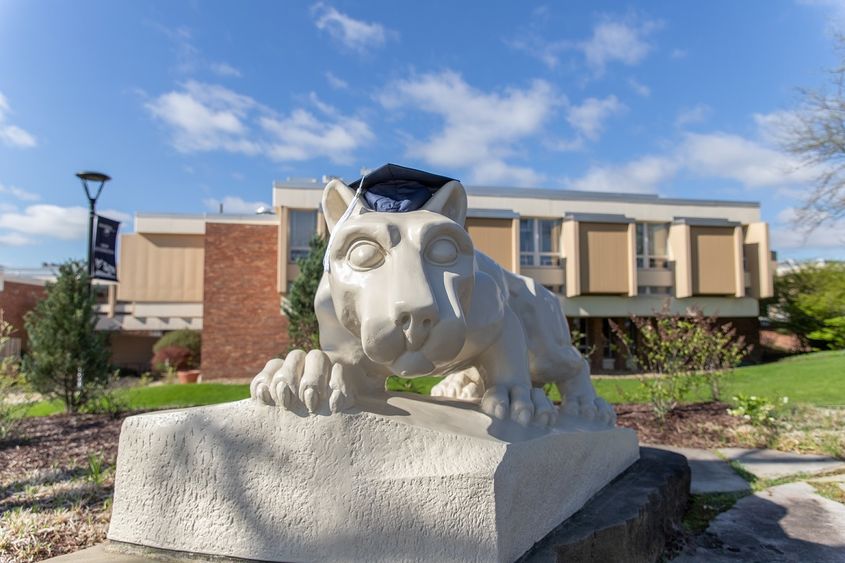 NEW KENSINGTON, Pa. — Penn State New Kensington will honor its spring 2022 graduates on May 7 with an in-person ceremony at 10 a.m. The ceremony will also be livestreamed.
Alan Vecchi, recently retired president of J.V. Manufacturing, will serve as the ceremony's keynote speaker. Located in Natrona Heights, J.V. Manufacturing was founded in 1975 and became a recognized world leader in the design and manufacture of progressive stamping dies. During his long career, Vecchi served as plant manager and then president before retiring after 45 years with the company. Vecchi graduated from Carnegie Mellon University with a degree in administration and management science. He currently resides in Sarver with his wife of 41 years, Karen. They have a son, daughter and three grandchildren.
The ceremony begins at 10 a.m. in the Athletic Center. Graduates are asked to arrive by 9:30 a.m. and report to Cafe 780. Details can be viewed at the New Kensington campus graduation website.
Students, family and friends can follow the campus on Instagram (@psnkadmissions) to see photos during the ceremony. Individuals can share their photos by tagging the campus and using #PSUgrad. A full gallery of photos from the ceremony, including graduate portraits from the event, will be posted to the campus Facebook page the week following commencement.
Class of 2022
Baccalaureate Degrees
College of Engineering, B.S., Electro-Mechanical Engineering Technology - Jason Biltz, Jonathan Derringer, Shane Kephart, Dominick Perri, Noah Proco, Andrew Rodgers, Aarron Smith, Karen Whittaker, Samuel Zeik
College of Nursing, B.S., Nursing - Sofia Bordonaro, Anthony King
University College, B.S., Administration of Justice - Jenrola Adewole, Shelby Antoszyk, Dominic Bernardi, Adda McCormick
University College, B.S., Business - Braden Braun, Hailey Dikun, Jacob Firek, Nolan Johngarlo, Marty Norris
University College, B.A., Communications - Cameron Clark, Matthew Heavner, Cameron Krally
University College, B.S., Information Sciences and Technology - Luke Barkley, Meagan Carter, Anthony Lagrotteria, Carlye McCausland, Noah Miller, Kevin Morrow, Justin Thomas
University College, B.S., Project and Supply Chain Management - Daniel Lombardo, Alexis McDonald, Nicholas Snyder
University College, B.A., Psychology - Ryliegh Beck, Shannon Huston, Kylie Meyer
University College, B.S., Psychology - Zachary Gaskell
Associate Degrees
College of Engineering, A.S., Biomedical Engineering Technology - Jarod Dick, Samuel Gormont, Brock Jackson, Patrick McIntyre, Kayla Rozzi
University College, A.S., Business Administration - Jacob Snyder
University College, A.S., Letters, Arts and Sciences - Erin Pawloski
University College, A.S., Radiological Sciences - David Beck, Emma Bennis, Emily Bozza, Addie Evans, Brianna Keener, Nathan Lamark, Zoey Rosenberger