Prepares for conference and national championships set for Oct. 10-11 at Penn State Blue Course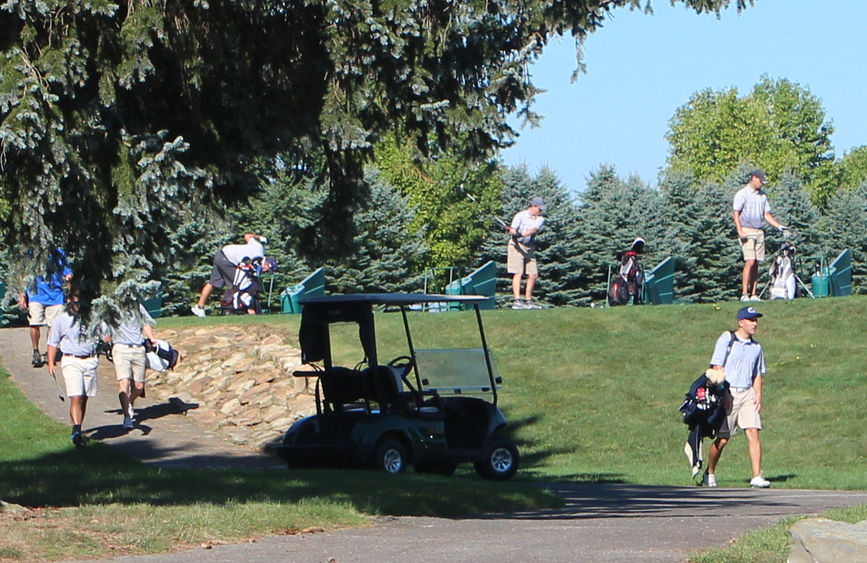 Penn State New Kensington freshman Daniel Smith (Central Catholic H. S.) fired a collegiate career-best 73 to win the Penn State New Kensington Invitational Sept. 20 at the Links at Spring Church in Apollo, Pennsylvania.
As a team, the New Kensington Lions finished third at 339 in the five-team field, eight shots behind the victorious Butler County Community College squad. New Kensington's senior Grant Rukat (Riverview) shot 86 and freshman Bobby Piskar (St. Joseph) shot 87, both season-lows for both players. Freshman Zach Butler (Deer Lakes) rounded out the team scoring with a 93.
Coach Tom Combie's squad closes out the regular season Sept. 26 with a Penn State University Athletic Conference (PSUAC) match at the Blue Course at Penn State. The match will feature all eight PSUAC teams and will be the final tune-up before the 36-hole PSUAC conference and the United States Collegiate Athletic Association (USCAA) national championships, Oct. 10 and 11 at the Blue Course.
Smith will try to become the third New Kensington player to win the PSUAC individual championship. John Hook won the title in 2007, and Adam Stawski took top honors in 2012.
For more information, visit PSNK Golf
Penn State New Kensington Invitational
Team Results
1. Butler County Community College-331
2. Penn State Dubois-334
3. Penn State New Kensington-339
4. Penn State Fayette-356
5. Carlow University-363
Medalist
Daniel Smith (New Kensington)-73