James Matus recognized through Tau Alpha Pi honors society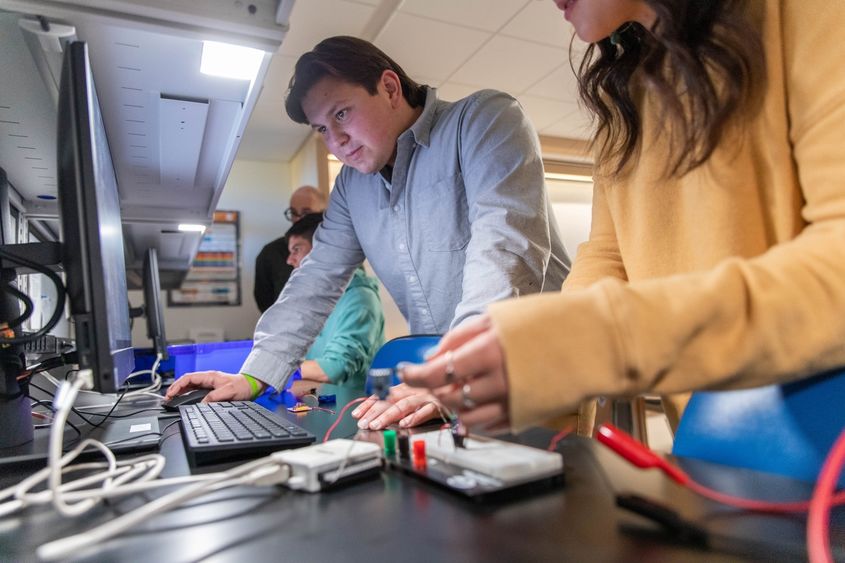 NEW KENSINGTON, Pa. — Since he was very young, James Matus knew he wanted to do "something mechanical" with his future. Now a third-year student in Penn State New Kensington's electro-mechanical engineering technology (EMET) program, he has stayed true to his interest in engineering, as well as being a leader. 
"To me, a Penn Stater is willing to work hard and persevere no matter how hard the task may be," said Matus. 
Matus' commitment to academics and out-of-classroom work made him an ideal candidate for Tau Alpha Pi's Frederick J. Berger award and scholarship, which is given to a student who has shown leadership qualities and has made significant contributions to engineering education within their respective accredited institution. It was founded and named after Frederick Berger, who endowed the award at Penn State, in 1990.    
"James has always been a self-motivated and bright student, and I've seen him develop both technical and professional skills during his time in EMET," said Joe Cuiffi, assistant teaching professor and program coordinator of EMET at the New Kensington campus. "He often tries to understand the root of a problem or concept and isn't afraid to dive deeper into a subject." 
Matus credits Cuiffi and the New Kensington campus environment for helping him be successful as a student. 
"My favorite thing about PSNK is how personal the education experience is," he said. "The smaller class sizes have helped me become a better student." 
Outside of his work toward his EMET degree, Matus also participates in the campus' G.R.E.A.T. Program and is president of the campus chapter of Tau Alpha Pi. In addition, he holds an internship with Dormont Manufacturing and a job with Ace Hardware.  
"It is great having such motivated students," added Cuiffi. "Frankly, students like James will be successful in whatever they do, and we hope to guide and point them in the right direction to be world-class engineers that make an impact on society." 
Tau Alpha Pi was founded in 1953 by Berger, an engineering technology educator and is open to top-performing associate- or bachelor-degree seeking students in engineering technology programs. Local chapters of the organization must nominate eligible students. In 1993, the American Society for Engineering Education began administering the society, which is also a member of the Association of College Honor Societies.