Spaghetti dinner and holiday basket bingo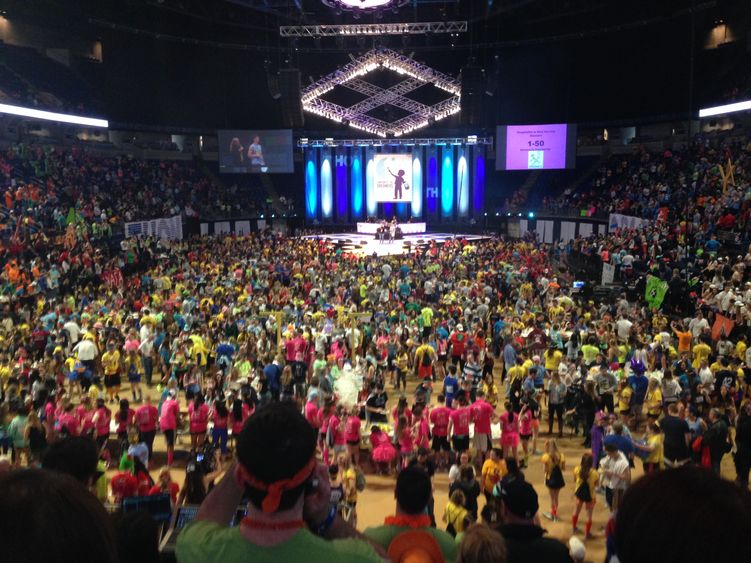 NEW KENSINGTON, Pa. -- With THON 2017 less than four months away, Penn State New Kensington students are stepping up the fundraising activities with a pair of on- and off-campus events. The annual spaghetti dinner is slated from noon to 6 p.m. Sunday, Nov. 20, at the Holiday Park Volunteer Fire Company hall and the holiday basket bingo is set for 6 p.m. Thursday, Dec. 8, in the campus Conference Center.
The spaghetti dinner menu features salad, bread, tea/orange juice/water/coffee, spaghetti with meat sauce or plain marinara, and various desserts. Tickets are $8 for adults, $4 for children younger than 10, and free for children 3 years old and younger. Takeout is available.The fire hall is located at 415 Abers Creek Road in Holiday Park.
Local residents, along with the campus community, are invited to show-off their bingo acumen and vie for an assortment of baskets filled with a variety of goodies. Admission is $10 for students and $15 for the general public, and includes two bingo cards of three games each. Additional bingo cards are available for $3. Holiday snacks and refreshments will be sold throughout the evening. Participants must be at least 18 years old. The campus is located at 3550 Seventh Street Road in Upper Burrell Township.
For tickets to the events or more info on THON, contact Lauren Blum at 724-334-6063 or [email protected]
Canning weekend
Prior to the dinner and bingo, THON volunteers will be out in force this weekend for canning activities. Campus students will be canning Friday, Oct. 28, to Sunday, Oct. 30, at Giant Eagle in Verona, Walmart in Natrona Heights, Burgatory in Murrysville, Shop 'n Save in Plum, Walmart in Delmont and Ace Hardware in Oakmont.
THON committee
Chaired by sophomore biobehavioral health major Ashley Worlds, the campus THON committee sponsors the spaghetti dinner and basket bingo to raise funds for the University-wide event that benefits the Four Diamonds Fund at the Penn State Hershey Children's Hospital. The fund's goal is to support pediatric cancer patients, families and researchers. THON, formally known as the Penn State Interfraternity Council/ Panhellenic Dance Marathon, culminates with a 46-hour, no-sitting, no-sleeping marathon from Feb. 17 to 19, at the University Park campus.
A year ago, Penn State New Kensington students raised $17,000, seventh best in campus history. The campus record is $52,000, set in 2011 under the leadership of THON chair Kelly Sieja. In the past six years, the New Kensington THON committee has collected over $200,000. Since 2002, campus students have raised more than $300,000.
Fundraising activities will continue through February as campus students will be hosting various events and canning outside businesses in the region to raise money for what is believed to be the largest student-run philanthropy in the world.
For more information, visit THON