Brady Boyer and Josh Barry credit campus for nurturing academic careers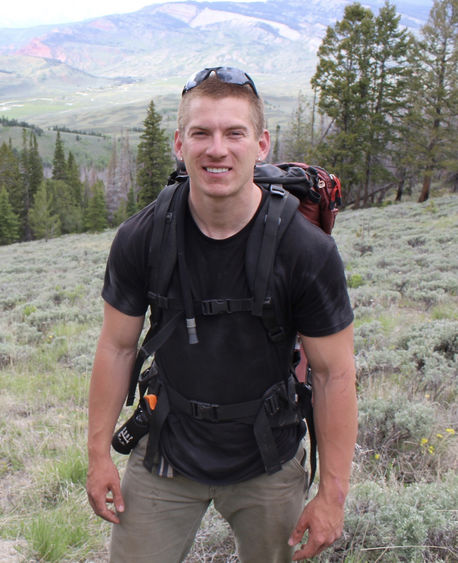 NEW KENSINGTON, Pa. — For Penn State alumni Josh Barry and Brady Boyer, starting at Penn State New Kensington and finishing at Penn State University Park was the perfect strategy for optimizing their undergraduate studies.
Barry, a 2014 graduate, and Boyer, a 2015 graduate, spent two years at the New Kensington campus before moving on to the University Park campus to finish their final two years of coursework. They were a part of the campus' 2+2 Plan, the most common path to a Penn State degree. More than 50 percent of Penn State students choose this path, and it is available for the vast majority of majors.
"I chose Penn State's 2+2 program because it was more affordable to go to a Commonwealth campus for two years, and Commonwealth campuses like New Kensington allow for a much more personal education as an underclassman," Boyer said. "I had the opportunity to work with a greater variety of people, and the biology staff at New Kensington was fantastic."
"The quality of education at PSNK [Penn State New Kensington] is stellar," Barry said. "Once I moved to State College, I was already prepared to work at the level I needed to, as PSNK already gave me that experience. I would strongly argue that the classes at PSNK challenged me more intellectually than at State College."
Barry claimed that the smaller class size at New Kensington was a big benefit due to the fact that this enabled him to have stronger relationships with his professors.
"At PSNK, your class size ranges from maybe 50 students, compared to State College which can get up to 300 plus students in a room," Barry said. "This advantage allowed me to gain close relationships with nearly all of my professors, and to spend quality time outside of class to learn about topics I may of been struggling with."
New Kensington offered Boyer a transition period that he credits to his success in college.
"Going to New Kensington before University Park allowed me to learn how to be a successful college student without very many distractions," Boyer said. "At University Park, there is much more happening outside of school, and it is common to see people focus too much on the extra things. Through my experience, I believe that underclassmen that start at University Park have a harder time succeeding than anyone from the 2+2 program."
Boyer was a part of the honors program at New Kensington. He said the program allowed him to do independent research under the direction of Bill Hamilton, assistant professor of biology.
"The experience that I got from the biology program at New Kensington gave me the beginning knowledge that helped me put my foot in the door at University Park," Boyer said. "Because of that program, I was able to start working in Dr. [Tomas] Carlo's lab as an undergraduate. I now work as a grad student in the same lab."
International studies
Boyer took his college experiences international. Through Penn State, he enrolled in a tropical field ecology class in Costa Rica. This led to Boyer performing his own independent research on orchid beans in Peru.
"This experience was one of the best experiences of my life, and it confirmed my desire to do more research of my own," Boyer said. "I suppose the biggest takeaway that I received from my Penn State education would be my worldly experiences, for I probably would not be in graduate school if it wasn't for those adventures."
Boyer is in his first semester of graduate school at Penn State, pursuing a master's degree in ecology. Working in the lab that is devoted to plant-animal interactions, Boyer's project focuses on pre-dispersal seed predation by insects. The Shelocta, Pennsylvania, native expects to earn a doctoral degree and teach on the college level.
Working with the big cats
Barry transitioned from the campus to University Park, and from manning the sidelines as the Nittany Lion mascot while a New Kensington student, to manning the cages of real mountain lions as an environmental sciences intern. His two internships were with the Big Cat department at the Pittsburgh Zoo and the Big Cat Sanctuary at Turpentine Creek Wildlife Refuge in Eureka Springs, Arkansas. "Big cats" is the general term for tigers, lions, jaguars and leopards, members of the Panthera genus that roar.
"Since graduating from Penn State, I worked with tigers, lions, cheetahs, and the endangered amur leopard at the zoo," Barry said. "We rescued and provided natural homes for previously abused and neglected big cats and bears at the wildlife refuge. I cared for about 120 rescued animals including tigers, lions, mountain lions, African servals, bobcats, black bears, and a 700-pound grizzly bear."
Since earning his Penn State degree, Barry has experienced a plethora of success in post-college life. He is working on his master's degree in environmental science at Pace University in New York. His graduate thesis is based on the Panthera Puma program's Teton Cougar Project. The puma program protects pumas by conducting critical ecological research, communicating the puma's role in ecosystems, and addressing the wide-ranging persecution facing the species. The cougar project gathers data to reveal the hidden lives of cougars by recording undocumented cougar behaviors.
"My specific project focuses on the ecological services mountain lions provide for invertebrates," Barry said. "My project is the first study to incorporate invertebrates into the conversation of any big cat, offering a new insight into their importance on the landscape."
The main experience that Barry took away from his time at Penn State was the importance of outreach combined with love for what he studied.
"It's important to have a sense of passion and love for what you do, but without outreach, giving presentations, and sharing your knowledge, it becomes confined to yourself," Barry said. "Share your knowledge with the world; you'll be surprised how far that'll take you."
(Jacob Oberdorf is an intern in the Penn State New Kensington Enrollment Management office.)
Contact
Bill Woodard
Alumni and Public Relations Specialist