Graduate of campus IST program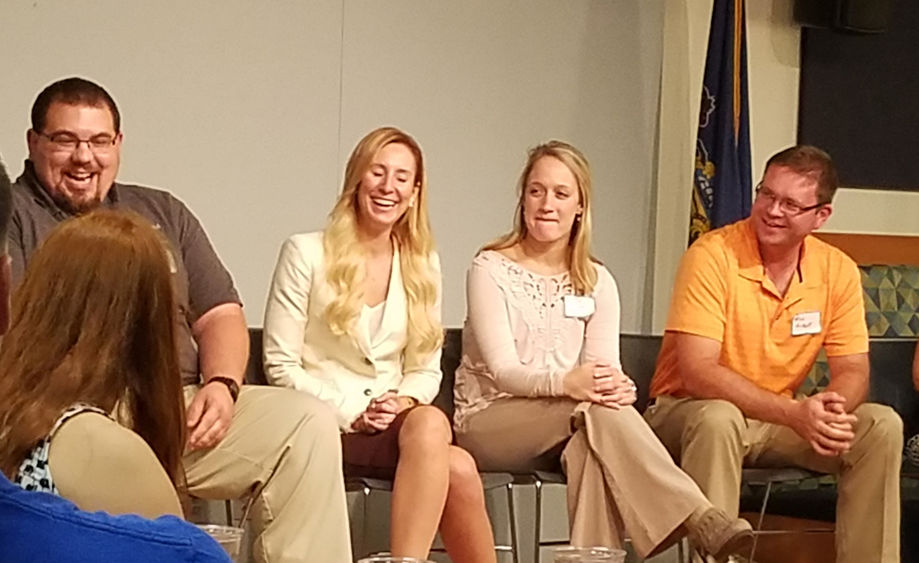 NEW KENSINGTON, Pa. -- Former Penn State New Kensington student Richard Gilbert, principle telecommunications engineer in the networks and cyber security department at Bombardier Transportation, will be the keynote speaker at the campus' fall commencement ceremony at 10 a.m. Saturday, Dec. 17, in the Forum Theatre. More than 40 graduates will receive baccalaureate and associate degrees.
Gilbert, an Oakmont, Pennsylvania native, earned a bachelor's degree in information sciences and technology from the campus in 2003, and a master's in information science from the University of Pittsburgh in 2005. In his position at Bombardier, he designs, oversees, and implements wired and wireless communications systems deployed in Automatic Train Control Driverless Systems.
Headquartered in Quebec, Bombardier manufactures planes and trains, from business jets and commercial aircraft to high-speed trains and public transit. Working with the rail side of the business, Gilbert cultivates relationships with transit authorities and third party consultants for future partnerships. His work takes him around the world. Gilbert is active in the American Public Transportation Association and a regular presenter at international conferences.
As a student, Gilbert was involved with many campus clubs and organizations, and he served as president of the Lion Ambassadors. He earned his degree in three years and credits the campus as the stepping stone to his vocation.
"Penn State New Kensington is an excellent school that was close to home and offered a degree in IST that was aligned with my career goals," said Gilbert, a product of Riverview High School. "The campus provided the initial 'tool kit' used in many aspects of my daily responsibilities."
Gilbert remains involved with the campus. He was a panelist recently at "Dinner and Dialogue: Alumni Connections," a social event that brings together students and alumni in their respective fields. The panel offered recommendations about making the most of a Penn State education. Gilbert extolled the virtues of attending the New Kensington campus.
"The small environment at a Commonwealth campus makes it so everyone can know who you are, and you can be involved in anything," Gilbert said. "In parallel, being part of the larger Penn State family, you are able to connect with limitless resources, making virtually any opportunity available at your fingertips."
For more information about the graduation ceremony, visit PSNK Commencement.
Contact
Bill Woodard
Alumni and Public Relations Specialist