Campus reopens Jan. 3; spring semester begins Jan. 9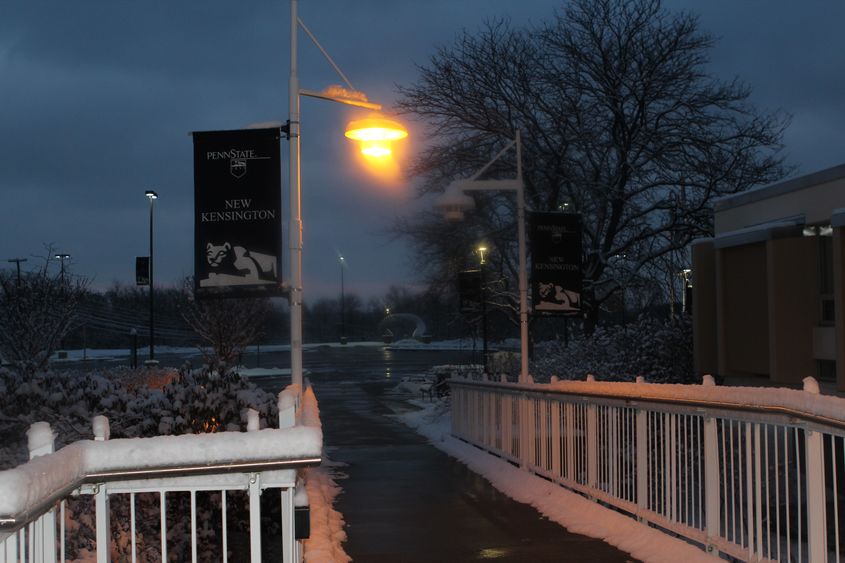 NEW KENSINGTON, Pa. — Penn State New Kensington will close Friday, Dec. 23, and reopen on Tuesday, Jan. 3. The first day of classes for the spring semester is a week later, Monday, Jan. 9.
The Art Gallery and the East Suburban Artists League exhibit will be open from noon to 5 p.m. through the holiday break except for Christmas Eve, Christmas Day, New Year's Eve and New Year's Day. There will be no classes on Monday, Jan. 16, in honor of the Martin Luther King Jr. holiday.
There is still time to register for classes. The campus offers 10 bachelor's degree and five associate degree programs. With Penn State's 2+2 program, students can begin most of the University's 160 bachelor's majors at New Kensington and finish at another Penn State campus. Information on bachelor's and associate degrees is available at PSNK Academic Programs and 2+2 Program.
In addition to academic programs, the campus provides professional and personal development courses and seminars to meet the needs of individuals and businesses. The Office of Continuing Education offers both on-campus and off-campus programs, including:
— Master of Business Administration (MBA)
In partnership with Penn State Erie, The Behrend College, the campus offers the MBA at the Regional Learning Alliance in Cranberry. The program is a hybrid of online learning and classroom instruction.
— Engineering Reviews
Fundamentals of Engineering and Professional Engineer review programs can be customized and brought on-site to the workplace.
— Professional Development
The resources of a world-renowned teaching and research University are available to provide supervisory training for managers, computer courses, or assistance with technical problems.
— Services for Companies
Local companies can develop their workforce and their competitive advantage though the many services offered by the campus. Programs are customized to meet the specific needs of a company.
— Workforce and Economic Development Network of PA (WEDNet PA)
To strengthen the business environment of the Commonwealth, WEDnet PA offers free training to eligible manufacturing companies. A qualified business can access funds for training for basic skills, as well as information technology.
For more about continuing education, visit Programs for Professionals.
For more on admissions and registration, call 724-334-LION or visit Enrollment Management.
Contact
Bill Woodard
Alumni and Public Relations Specialist