Reconnect with fellow alums and watch Lions make run at playoffs; 3 p.m., Saturday, Feb. 4, Athletics Center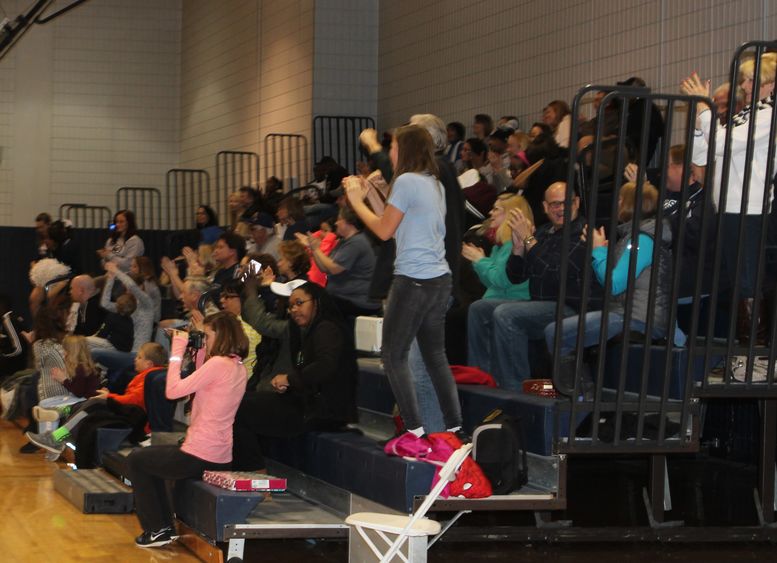 NEW KENSINGTON, Pa. — Points and pepperoni will be aplenty at the annual Penn State New Kensington Alumni Society Pizza Social, held in conjunction with a Penn State New Kensington men's basketball game, on Feb. 4 in the campus' Athletics Center.
Penn State alumni and friends are invited to join fellow Penn Staters to cheer on the high-scoring New Kensington Lions and enjoy free pizza during post-game festivities in the lobby of the center. Fourth-year coach Art McCray's squad will face Penn State DuBois in a match that could determine the field for the Penn State University Athletic Conference playoffs. For more information or to RSVP for the alumni basketball social, contact Bill Woodard.
The Team
The New Kensington Lions, 2-5 in the conference, are two and a half games and behind fourth-place DuBois, 5-3. The top six teams earn berths in the PSUAC tournament.
The New Kensington Lions are led by junior guard Dorian Broadwater (Steel Valley High School) with averages of 24 points and 7.5 rebounds per game. Broadwater, who rejoined the team for the second half of the season, is shooting 51 percent from the field, including 54 percent from the three-point circle. Freshman guard Kenny Rouse (West Mifflin) is second in scoring with an 18.7 average. Freshman Alex Bell (Allderdice) follows with a 14.7 scoring average. The 6-foot-4-inch forward is shooting 50 percent from the floor. Bell is tied with Broadwater in rebounding with 7.5 a game.
As a team, the high-scoring Lions are averaging almost 88 points a game, third best in the PSUAC. Their .714 free-throw percentage tops the conference and is third nationally in the United States Collegiate Athletic Conference.
For schedule and results, visit PSNK Basketball
The Alumni Society
Based at the campus, the society comprises Penn State graduates from the New Kensington and University Park campuses. Members interact with former and current students by sponsoring social events and other networking activities. They serve as a resource at many student functions, including admissions events, where they talk with prospective students; and career events, where they discuss job opportunities with soon-to-be graduates.
The society represents more than 7,000 alumni living in the Alle-Kiski Valley. Penn State alumni and friends are encouraged to reconnect with the University and campus by attending monthly meetings.
The group meets eight times a year, on the third Monday in February, April, May, June, August, September, October and November, at the campus. All meetings are at 6:30 p.m. except for February, which will be at 1:30 p.m. in the Conference Center on the day of the pizza social.
For more on the alumni society, visit PSNK Alumni Society
Contact
Bill Woodard
Alumni and Public Relations Specialist