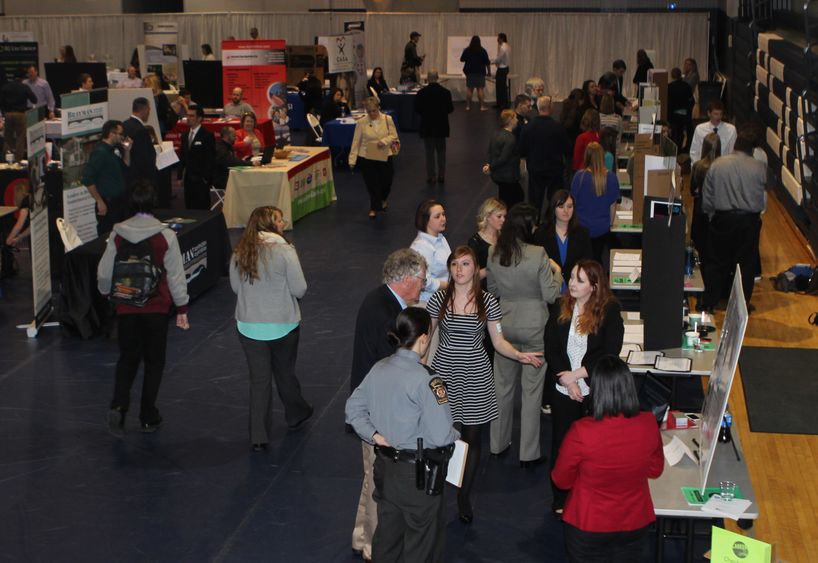 NEW KENSINGTON, Pa. — Penn State New Kensington students can present their research at the 10th annual Research and Creative Exposition from 1 to 3 p.m. Tuesday, April 11, in the campus Athletics Center.
Under the guidance of a faculty adviser, students choose a topic, conduct research, draw conclusions and present their information in a public setting. The research is displayed in poster format at the innovative event. Posters are designed to convey the project's significance to scholars in the field and potential significance to the general public.
A panel of campus and local business reviewers evaluate each project. They talk with students about their research, ask questions and take notes. Participants are judged on content, display and oral defense of their project.
Last year, 57 students researched 37 projects under the direction of 14 faculty members. Students explored a variety of issues, from the effects of political campaign advertising, to the benefits of 3D mammography, to the future of genetic engineering.
A concurrent job fair in the Athletics Center gives students and visitors the chance to speak with potential employers from the region. Career Day complements the research component by creating new opportunities for the students and faculty to build stronger contacts with local industries through sharing of career information while also highlighting the campus' many research and creative avenues.
Representatives from more than 30 companies will discuss career options, internships and job opportunities for current students and recent graduates. Organizations attending Career Day represent a variety of fields, including business, engineering, science, information technology, psychology, marketing, administration of justice, communications, finance, accounting, social services and human services.
For more information, visit Research Exposition
Contact
Bill Woodard
Alumni and Public Relations Specialist