Ceremony to feature Penn State alumnus Matthew Plocki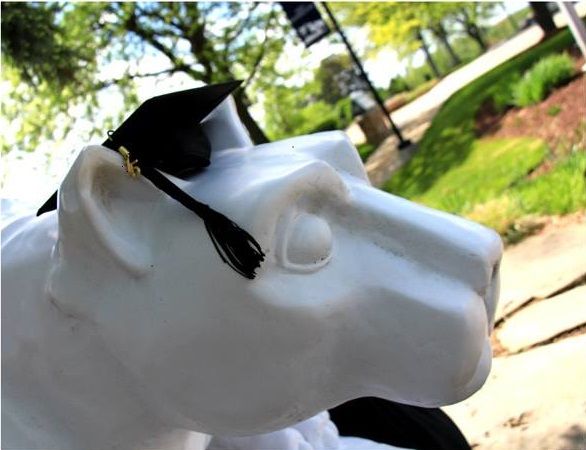 NEW KENSINGTON, Pa. — Twenty-eight Penn State students will earn their baccalaureate and associate degrees Dec. 16 at the campus' 59th commencement ceremony.
Former campus student Matthew Plocki will deliver the commencement address. Plocki, who earned his bachelor's degree in labor and industrial relations in 1996, started his Penn State career at the New Kensington campus before finishing his degree at University Park. He has spent the last 22 years in the food service industry serving in various roles, including sales, marketing, managing, and most recently as the founder and president of Pitt Specialty Supply, Inc. Founded in 2002, Pitt Specialty Supply has become a leading independent distributor of food service and facility supplies to businesses, health care, education and restaurants in western Pennsylvania.
The ceremony begins at 10 a.m. in the Forum Theatre. Graduates are asked to arrive at 9 a.m. and report to Café 780 prior to the event start.
Photos from the ceremony will be posted to the campus Facebook page at http://facebook.com/pennstatenewkensington.
Class of 2017
Baccalaureate Degrees
College of Engineering, B.S., Electro-Mechanical Engineering Technology – Matthew Summers
College of Nursing, B.S., Nursing – Leanne Blystone, Gina Cecchi, Lynne Farkas, Brittany Hill***, Elaine Hruby*, Rebecca Jones, Amy Lutz**, Sherri Paolillo, Kori Powers*, Anthony Rogalski, Emily Sperl
University College, B.S., Administration of Justice – Nicholas Dimaria
University College, B.S., Business – Bridget Brown, Alexandrea Hanyo, Connor Kelly***, Sarah Laird
University College, B.A., Communications – Aleigha Didonato, Kevin Keim
University College, B.S., Information Sciences and Technology – Jordan Guinther, Dale Moore**, Brad Noland, Sean Payton**
University College, B.S., Psychology – Ich Hiep Chieu, Kirstin Pine
Associate Degrees
College of Engineering, Biomedical Engineering Technology – Eian Shurina
Letters, Arts, and Sciences – Erin Bruce*, Courtney Frappier
*Summa Cum Laude
**Magna Cum Laude
***Cum Laude