Student group at Penn State New Kensington begins program's first semester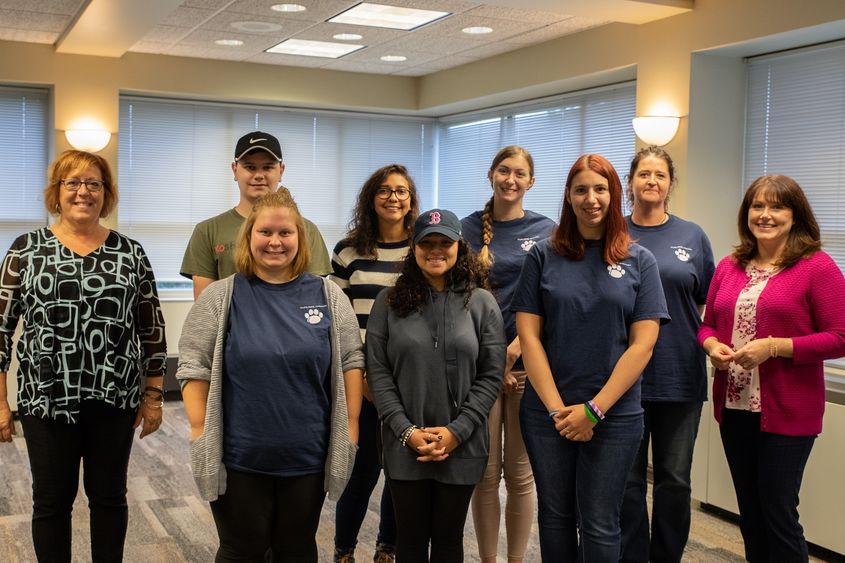 NEW KENSINGTON, Pa. – A group of Penn State New Kensington students hopes to spread positive health and wellness messaging in an effort to impact student success and help expand existing campus services.
"The Healthy PSNK Ambassador program is modeled after the Healthy Penn State program at our University Park campus," explained Kendra Kitko, counselor at the campus and co-adviser to the new group. "The group will serve as peer educators and mentors on our campus to support and expand the existing services offered by Health Services and Counseling Services."
Eight students completed the application process last spring semester, which included an application, references and an interview. Now, in the program's first official semester, the leaders have made a year-long commitment to the program; completed a four-hour training; plan to hold two meetings each month; maintain their G.P.A.; and will lead one to three hours of programming weekly throughout the academic year.
The inaugural Healthy PSNK Ambassadors are Jesse Cenci, Tamara Cox, Carly Duncan, Natalie George, Bailey Klaus, Amy Pink, Bria Schneiderlochner and Ashley Worlds. The group is led by Kitko and Stella Milburn, campus nurse.
Kitko hopes the student-focused and led initiative will be successful.
"With students developing their own ideas for programs, events, education and outreach, it will be more relevant to the general student population," said Kitko. "It's our hope that student-led programming and the peer mentor model will reach more students with positive health and wellness messaging."
Issues the ambassadors hope to address this year include mental health, stress, suicide prevention, smoking cessation, sleep, nutrition and exercise.
Kitko concluded, "We hope the program thrives in its first year and that students are eager to participate both as ambassadors and as a campus benefiting from the program. We hope the campus community feels empowered to make healthy decisions."