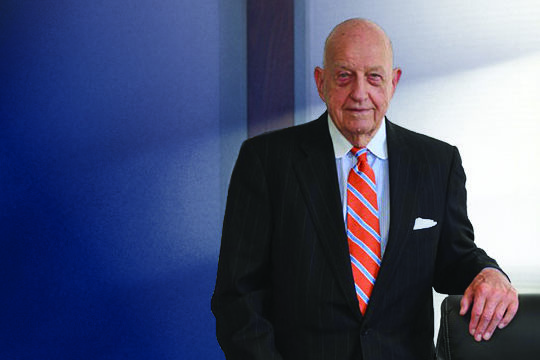 UNIVERSITY PARK, Pa. – A planned student union building at Penn State New Kensington will be named in honor and memory of a long-time supporter and donor of the campus.
The University's Board of Trustees today (Sept. 13) approved naming the 36,000-square-foot building the "Charles H. Booth, Jr. Student Union," which is expected to house an art gallery, club meeting spaces, a conference center, police services suite and offices for student life and student activities. A feasibility study for the project will begin this fall, and construction on the facility is expected to begin in 2021.
Charles H. BoothJr., a successful Alle-Kiski Valley businessman and philanthropist, was one of the founding advocates of a Penn State campus in the New Kensington area of Westmoreland County after a study showed the need for higher education opportunities in the region. Penn State New Kensington, first known as the New Kensington Center, opened in 1958 in downtown New Kensington, before moving to its current Upper Burrell Township campus location in 1966.
For more than 60 years, Booth was a close friend of the campus and served as an advisory board member. In 2002, Booth also was honored by the campus as its Renaissance honoree of the year, with a scholarship created in his name; in 2007, Booth was named an honorary alumnus of Penn State.
Booth, a decorated veteran who served in World War II, joined Burrell Construction & Supply Co. as an assistant engineer and rose to become the corporation's president and CEO in 1972 to help lead its successful growth and ongoing commitment to serving and contributing to the local community. Booth passed away on Aug. 4 at the age of 99.