Erin Weber, alumna, to serve as commencement speaker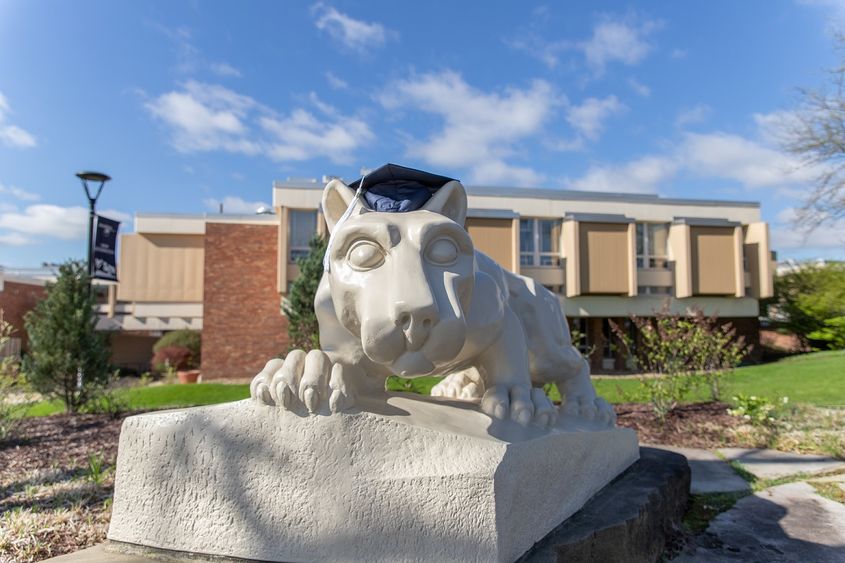 NEW KENSINGTON, Pa. — Twenty-nine Penn State students will earn their baccalaureate and associate degrees Dec. 21 at the campus' 63rd commencement ceremony
Erin Weber, Penn State alumna and current New Kensington campus advisory board president, will deliver the fall 2019 commencement address. Weber, who started her Penn State journey at the New Kensington campus before completing her undergraduate and graduate degrees at University Park, is currently an associate vice president and founding partner of The Weber Group at Hefren-Tillotson. She holds an executive certificate in financial planning from Duquesne University and is a certified financial planner practitioner, certified personal finance counselor professional and member of the Financial Planning Association, holding the Series 7 and 66 securities licenses. Prior to her career in financial planning, she was a teacher and presented at various international, national and state conferences for education and co-authored multiple papers in the area of maximizing educator effectiveness. During her time as a student at the New Kensington campus, Weber played softball and was captain of the basketball team.
The ceremony begins at 10 a.m. in the Forum Theatre. Graduates are asked to arrive at 9 a.m. and report to Café 780 prior to the event start. Details about the ceremony and other important graduation information can be found at https://newkensington.psu.edu/graduation.
Photos from the ceremony will be posted to the campus Facebook page the week following commencement at https://facebook.com/pennstatenewkensington.
Class of 2019
Baccalaureate degrees
College of Engineering, B.S., Electro-Mechanical Engineering Technology – Nikita D. Rylow
College of Information Sciences and Technology, B.S., Information Sciences and Technology - Anthony C. Michelotti
College of Nursing, B.S., Nursing – Jalana Riann Sigler, Cheyenne Danielle Swanger, Melissa Townsend, Natalie Brooke Wickham
University College, B.S., Administration of Justice – Vincent Andrew Ribar, Benjamin Sarkozi, Justin Schneider
University College, B.S., Biobehavioral Health – Cora P. Rejniak, Alyssa Stewart
University College, B.S., Business – Avais Javid Abassi, Andrew Dikun, Erika R. Finn, Adam David Kristof, Krystin M. Racki, Kathryn L. Voltz
University College, B.A., Communications – Sarah Josephine Kutchko, Madison Long, Shauna Potts, Nicolas Giovanni Regoli
University College, B.S., Information Sciences and Technology – Devon D. Anckle, Marc Christopher Hockenberry, Dylan R. Kasprzyk, Jonathon Patrick Moran, Jeremy R. Salisbury
University College, B.S., Project and Supply Chain Management - Nicholas Robert Snyder
University College, B.A., Psychology – Bria Schneiderlochner
Associate degree
University College, A.S., Business Administration – Nathan Peppler