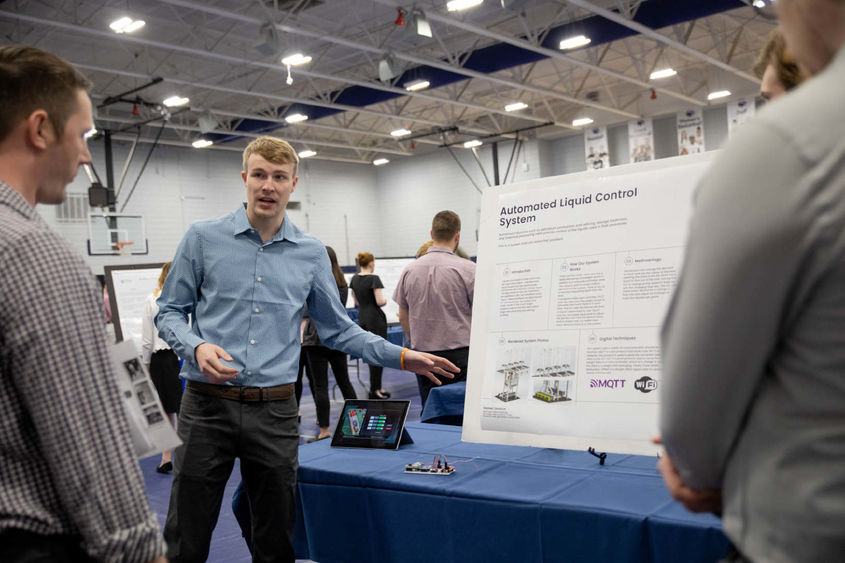 NEW KENSINGTON, Pa. — Fifty-six students presented 38 research projects at the 20th annual Research and Student Engagement Exposition at Penn State New Kensington on April 5. Each project included research posters documenting their projects, which were accomplished with assistance of faculty mentors during the 2021-22 academic year. Presentations covered topics including radiological sciences, the effects of music on productivity, automated inventory systems, cardiovascular disease and DNA profiling.
In addition, 10 students were awarded Undergraduate Research Award: Excellence in Information Literacy prizes from Penn State University Libraries. The 2022 winners from the New Kensington campus included: Ally Albert, Meredith Carter, Laurel Cowling, Abigail Kane, Michel Nafash, Sarah Offen, Michelle Rollinson, Elizabeth Schachte, Ashley Sovitski and Sara Tresco. The award recognizes the demonstration of literacy skills in relation to their research and poster presentations. 
To view all of the 2022 research projects, visit the expo website. A full photo gallery from the event can also be viewed on the campus Facebook page.