Freshman captures Penn State New Kensington Invitational with a 73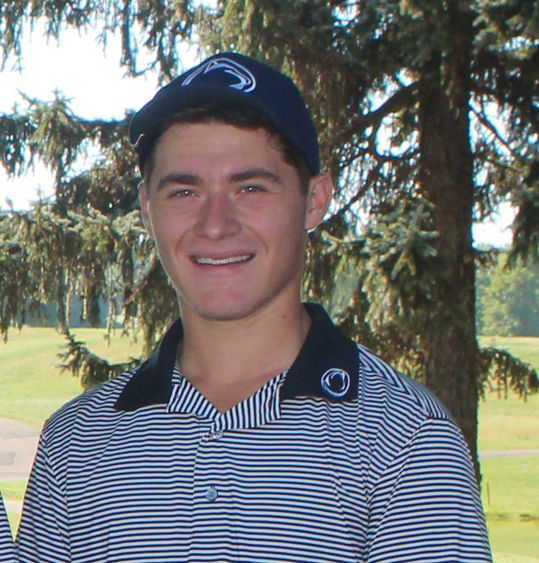 NEW KENSINGTON, Pa. — Penn State New Kensington freshman Daniel Smith was named the Penn State University Athletic Conference men's and women's golf Player of the Week for the period ending Sept. 26.
Smith, a graduate of Central Catholic High School, shot a 1-over-par 73 on Sept. 20 to take medalist honors at the Penn State New Kensington Invitation at the team's home course in Apollo, the Links at Spring Church. He led the Lions to a third-place finish at the tournament with a 339 in the five-team field, eight shots behind the winner, Butler County Community College.
On the year, Smith, the team's number one player, is shooting an average of 81. His 82 on Sept. 26 at the Penn State Blue Course was only six shots out of the lead.
"Daniel is our most consistent player, and he gets better each match," said Tom Crombie, fourth-year head coach and PGA golf professional. "He keeps the ball in play, doesn't get in a lot of trouble and doesn't put up the big number."
With the regular season complete, Smith and his teammates, senior Grant Rukat (Riverview), freshman Bobby Piskar (St. Joseph) and freshman Zach Butler (Deer Lakes) are preparing for postseason play. The PSUAC team and individual championships are set for Oct. 10-11 at the Blue Course in State College.
Running concurrently with the 36-hole conference tournament is the United States Collegiate Athletic Association national championships at the Blue Course. New Kensington is one of 20 teams competing for the national title.
A resident of Fox Chapel, Smith is majoring in engineering. He earned a Ganassi Family Scholarship from the campus.
For more on golf, visit New Kensington Athletics.
Contact
Bill Woodard
Alumni and Public Relations Specialist