JW Tabacchi to hold two-year term for American College Personnel Association Foundation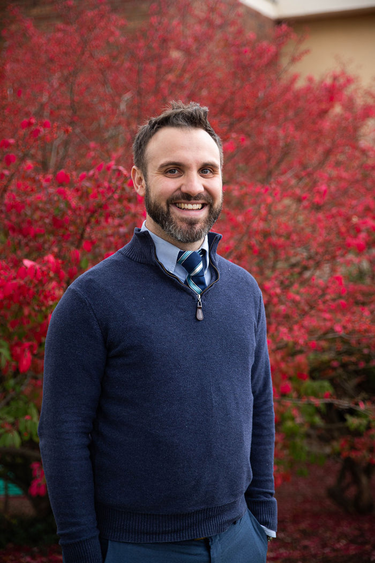 NEW KENSINGTON, Pa. — JW Tabacchi, director of student affairs at Penn State New Kensington, was named the new president of the American College Personnel Assocation (ACPA) Foundation this spring and will hold a two-year term in the role.  
"Dr. Tabacchi is uniquely positioned to serve as the next president of the ACPA Foundation," said Michael Bumbree, foundation trustee and senior director of alumni engagement at the University of California San Diego. "I have admired his steadfast dedication, passion for the association, common-sense approaches to problem solving and his leadership on several initiatives as a committee chair and president-elect." 
ACPA's mission, according to its website, is to transform "higher education by creating and sharing influential scholarship, shaping critically reflective practice and advocating for equitable and inclusive learning environments."  The organization includes an average of 8,500 individual members and 500 institutional members. Its foundation provides philanthropic support for ACPA initiatives that "generate and disseminate research and scholarship about college students and further the professional development of student affairs and student service professionals." 
"So many great leaders in the field of student affairs have previously served in the role of foundation president, and I consider many of them mentors who have helped me grow as a professional," said Tabacchi. "To be selected by my peers to follow in their footsteps is such an honor."
Tabacchi joined ACPA in 2009, and later joined its foundation's board in 2018. His membership in the professional organization has also provided experiences that have and will continue to have impact on his work and role at the New Kensington campus. 
"What I've enjoyed so much about working with ACPA and the foundation is how they both have impacted my professional work," said Tabacchi. "Through ACPA's vision of boldly transforming higher education, I have learned about how important it is for student affairs professionals to center their work on social justice, racial justice and decolonization. This has fundamentally changed who I am as a person and how I work as a professional."
Prior to his current role at the New Kensington campus, Tabacchi served various roles within Point Park University, including assistant dean of student affairs, director of student development, director of student conduct, director of judicial affairs and director of student activities. He holds a doctor of education degree in higher education management from the University of Pittsburgh, as well as a master of arts degree in adult and community education from Indiana University of Pennsylvania. He earned his bachelor of arts degree in Christian ministries from the University of Valley Forge. His involvement on and off campus includes various membership in campus committees, as well as serving as a school board member for the Passport Academy and community service project leader for Serve the Burgh. Since 2012, he has given numerous presentations at regional and national conferences on various student affairs and student leadership topics.