Regular season schedules announced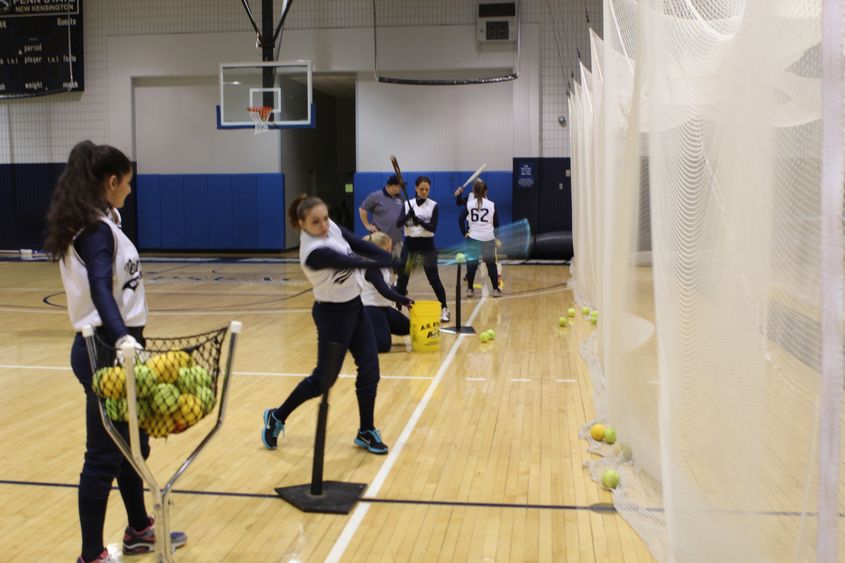 NEW KENSINGTON, Pa. — The Penn State New Kensington softball and baseball teams will put frozen fields and indoor practice behind them as they head to Florida during spring break, March 5-10, for sunshine and snow-free diamonds.
The softball preseason schedule begins March 7 at Hancock Park in Clermont. The New Kensington Lady Lions will play six preseason games against teams from four states — Mitchell College and U.S. Coast Guard Academy in Connecticut; College of St. Elizabeth and Drew University in New Jersey; University of Mount Union in Ohio; and State University of New York Fredonia.
The baseball team sets up shop at Historic Dodgertown in Vero Beach. The New Kensington Lions open March 5 and also face six squads from four states — Hagerstown College in Maryland; Bethel College and Grace College in Indiana; Olivet Nazarene University and Trinity International University in Illinois; and Miami University Hamilton in Florida. Dodgertown is the former spring training home of the Los Angeles Dodgers. After the team moved its facilities to Arizona in 2008, Dodgertown converted to a public field. Participating teams train, stay and play together.
Head coaches Mike Marsili (softball, nine years) and Jim Perry (baseball, first year) are putting the New Kensington Lions through preseason workouts — conditioning, fielding and hitting — in the Athletics Center. The squads are working out in the weight room, doing drills in the gymnasium and taking batting practice from the pitching machine inside a 50-foot enclosed net.
The 2017 softball regular season gets under way at home on March 19 with a nonconference doubleheader against SUNY Delhi at Alcoa Field in Upper Burrell, Pennsylvania. Marsili's team is set to play eight home doubleheaders at Alcoa Field, located a few miles from campus at the intersection of state Rt. 780 and White Could Road. The 26-game schedule features 20 Penn State University Athletic Conference (PSUAC) games and six nonconference contests.
After a seven-year hiatus, baseball returns to intercollegiate competition on March 18 with a doubleheader at Kent State Tuscarawas in Ohio. The first home game is a week later, March 25, against Penn State Greater Allegheny, a PSUAC rival. The field at Valley High School in New Kensington serves as the home for the baseball team. Perry's squad will play five home doubleheaders. The 20-game schedule features 18 Penn State University Athletic Conference contests.
For the full schedule and roster, visit Softball and Baseball
Contact
Bill Woodard
Alumni and Public Relations Specialist