Financial planner and entrepreneur to speak to Class of 2017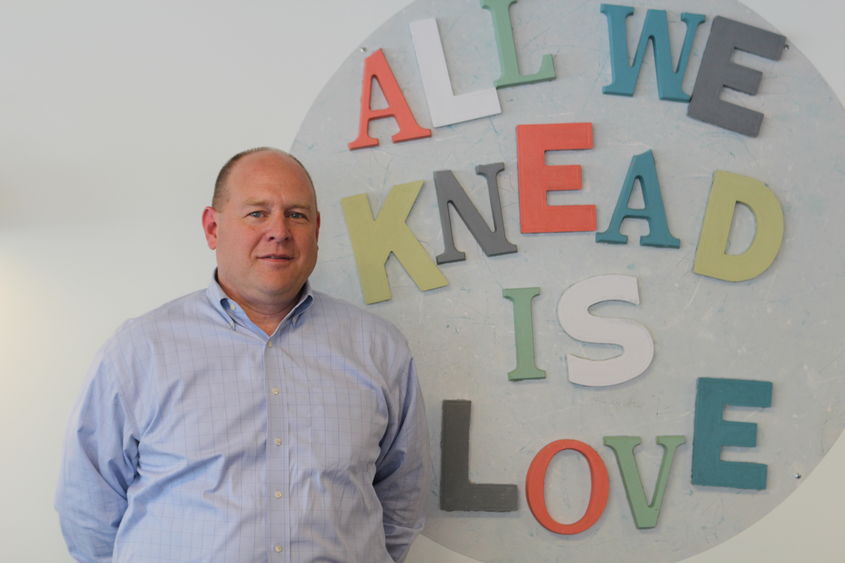 NEW KENSINGTON, Pa. — Kevin Bode, financial adviser and founder of Knead Community Café in downtown New Kensington, will be the principal speaker at Penn State New Kensington's spring commencement ceremony at 10 a.m. Saturday, May 6, in the Athletics Center.
A successful financial manager, Bode served as president of Strategic Employee Benefit Services, a division of Northwest Mutual. He stepped down three years ago to spend more time with his clients and do ministry work. Bode also handles 401Ks and personal financial planning. He is an Accredited Investment Fiduciary and a member of the National Association of Insurance and Financial Advisors.
In addition to his vocation of 30 years, Bode embarked on an avocation in February when he and his wife, Mary, opened the innovative Knead Café, the first "pay-what-you-can" restaurant in western Pennsylvania. Based on a model created by OWEE (One World Everybody Eats), the concept allows patrons of the café to pay what they can afford for a meal or volunteer in the cafe.
Housed in the former Sons of Italy building on Fifth Avenue in New Kensington, the café is a part of the "Corridor of Innovation" that runs along a five-block stretch of Fifth Avenue. Penn State New Kensington's new Entrepreneur Center, located at the corner of Fifth Avenue and Seventh Street, anchors one end of the corridor. Westmoreland County Community College-New Kensington anchors the other end. The section is a step in revitalizing downtown New Kensington by bringing energy and vitality to the local community.
An advocate for his community, Bode served on the board of directors for Family Resources of Western Pennsylvania and the Valley Points Family YMCA. He is president of the board of Del Rey Ministries and a member of the board of the Community Foundation of Westmoreland County. In addition, Bode is active in his church, Mt. St. Peter, and performs missionary work in the Dominican Republic.
A graduate of Towson University in Baltimore, Bode resides in New Kensington with his wife and their two children, Chelsea and Lucas.
Contact
Bill Woodard
Alumni and Public Relations Specialist