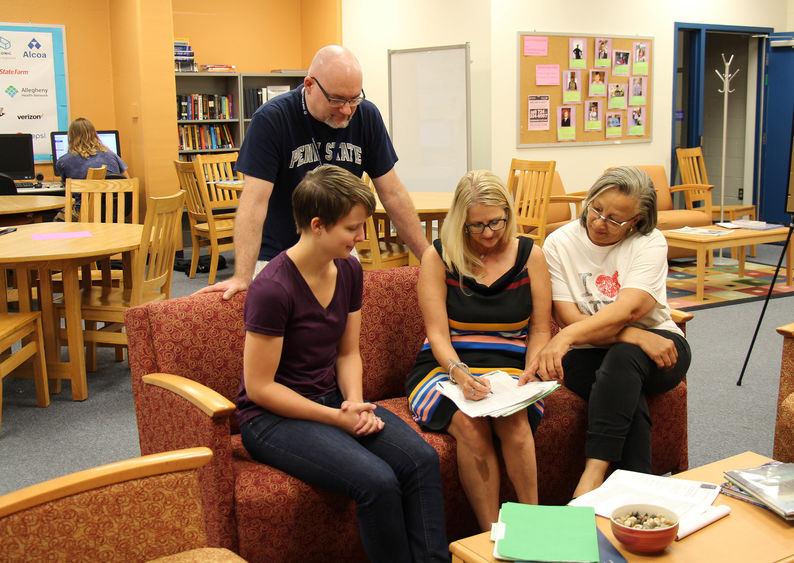 NEW KENSINGTON, Pa. — Penn State New Kensington has launched a new service to meet the needs of its western Pennsylvania campus. The Adult Learning Community (ALC) was established by the campus' Academic and Career Success Center in fall 2017 to address the unique needs of adult learners.
"Nontraditional students, who are identified by Penn State as an adult learner who is 24 years of age or older, veteran or active duty, any student with multiple life roles, and those students returning to school after four or more years of employment or homemaking, compose 17 percent of the population at Penn State New Kensington," said Ruth Ann Herstek, academic adviser and Success Center coordinator. "We wanted to create a group that will specifically meet the needs of these students."
According to Herstek, she spearheaded the effort to create the ALC, which is designed so that its members select, plan and execute the activities the group hosts; all activities and programming will be designed to increase adult student success and persistence.
The ALC will host workshops both during day and evening hours in order to accommodate students' schedules. Sessions will include topics including, but not limited to: technology tips, study skills including writing and math, major and career-changer exploration, life roles and educational barriers, transformational learning discussions, and conversations with faculty. Additional sessions will address the specific needs of the ALC community members.
Herstek, who is a former adult learner and Penn State alumna, developed the ALC as a result of her experience, research and passion for the integration and inclusion of adult learners at the campus.
"The goal of the ALC is to position students in an environment that considers the needs of all college students, traditional and nontraditional. I want students to understand that through the ALC, all students will know that Penn State New Kensington, and the ALC in particular, is truly a place to matter," said Herstek.
To learn more about the ALC, visit the website at http://newkensington.psu.edu/alc or contact Herstek at [email protected] or 724-334-6094.