Penn State alumnus Ben Smith to deliver commencement address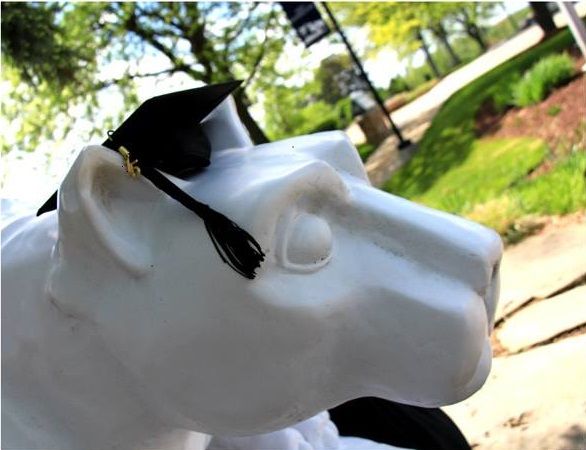 NEW KENSINGTON, Pa. — Twenty-seven Penn State students will earn their baccalaureate and associate degrees Dec. 15 at Penn State New Kensington's 61st commencement ceremony.
Former campus student Ben Smith will deliver the commencement address. Smith, who graduated in 2010 with a degree in business, was elected as mayor of Butler, Pennsylvania, in November 2017. Currently serving a four-year term, he also is co-owner of Reclamation Brewing Co. and RB Cigar Bar and Speakeasy in Butler.
While at the New Kensington campus, Smith was involved in a number of leadership roles and activities, including serving as president of the campus activities board, treasurer of the business club, being an orientation leader, fundraising for THON, performing in campus theater productions, and serving as student intern for the chancellor's office. In addition, Smith was awarded the Eric A. and Josephine S. Walker Award in 2010. After graduation, he worked at Geneva College as an admissions counselor and earned his master of arts in higher education from Geneva. Smith is happily married to his wife, Emily, and both are proud parents to their sons, Egan and Murphy.
The ceremony begins at 10 a.m. in the Athletic Center. Graduates are asked to arrive no later than 9:30 a.m. and report to Conference Center 051 prior to the event start.
Photos from the ceremony will be posted to the campus Facebook page the week following commencement at http://facebook.com/pennstatenewkensington.
Class of 2018
Baccalaureate Degrees
College of Agricultural Sciences, B.S., Agricultural Science - Hannah Albright
Behrend College, B.S., Mechanical Engineering - Navarre Statam
College of Engineering, B.S., Electro-Mechanical Engineering Technology – Drew Bertha
College of Nursing, B.S., Nursing – Mikaela Dunegan, Stephanie Gainer, Lindsey Herd, Jamie Karlo, Amanda Mazzei, Megan Nobilese, Cammy Philips, Kaylee Simpson, Kristie Smith
University College, B.S., Administration of Justice – Connor Krolicki
University College, B.S., Biobehavioral Health – Sierra Maher
University College, B.S., Business – Nicola Deiuliis, Benjamin Fertig, Brandon Ramey, Joseph Semler, Matthew Slifer, Julia Westerman
University College, B.A., Communications – Brea Suchonic
University College, B.S., Information Sciences and Technology – Joseph Barber, Jacob Jones, Zachary Pomeroy, Evan Shaffer
University College, B.A., Psychology – Latania Thomas
Associate Degree
University College, A.S., Information Sciences and Technology – Sharyn Taylor