Ceremony address to feature Emmy Award-winning news anchor and reporter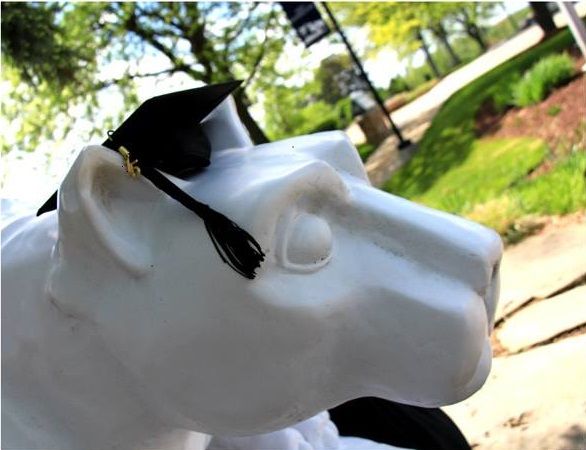 NEW KENSINGTON, Pa. — Seventy-one Penn State students will earn their baccalaureate and associate degrees at the campus' upcoming spring commencement ceremony May 5.
Michelle Wright, news anchor and reporter for WTAE-TV in Pittsburgh, will deliver the commencement address. Wright has been honored with three Regional Emmy Awards, a National Headliners Award, an Edward R. Murrow Award and honored by the Associated Press and the Pennsylvania Association of Broadcasting. She has interviewed Oprah Winfrey, Sidney Crosby, Peter Jennings, Barbara Bush, President Jimmy Carter, and Mikhail Gorbachev, among others. In addition to her news career, Wright also serves as the spokesperson, board member or emcee for Race for the Cure, Project Bundle Up, The Emmaus Community, National Alliance for Mental Health (NAMI), the Leukemia and Lymphoma Society, and Achieva. Wright is also an adjunct university professor, a contributing reporter for WQED, and a professional beekeeper. She is a 1987 graduate of Liberty University and holds a bachelor of science degree in political science.
The ceremony begins at 10 a.m. in the Athletic Center. Details about the event and graduate preparations can be found at newkensington.psu.edu/graduation.
Photos from the ceremony will be posted to the campus Facebook page the following week at http://facebook.com/pennstatenewkensington.