Sherri McCleary to deliver commencement address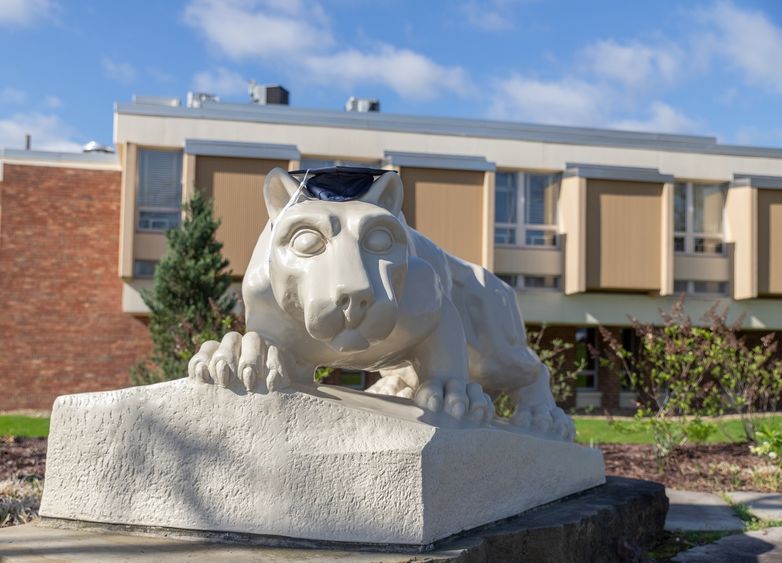 NEW KENSINGTON, Pa. — Eighty-two Penn State students will earn their baccalaureate and associate degrees on May 4 at Penn State New Kensington's 62nd commencement ceremony.
Sherri McCleary, director, business development-additive manufacturing at Kennametal, will deliver the commencement address. McCleary is currently responsible for driving growth opportunities that leverage additive manufacturing (3D printing) technologies in the company's markets and applications for high-performance wear materials and components. Prior to joining Kennametal, she spent more than 30 years with Alcoa, then Arconic, working in all levels of technology development and leadership. She holds several U.S. and foreign patents and received R&D Magazine's "R&D 100" award for one of the 100 most technologically-significant new products in 2014.
McCleary holds a bachelor of science in chemistry from Gannon University and an master of science in material and surface science from Carnegie Mellon University. She has a strong passion for mentoring and for connecting people and technology to deliver value. She also is a partner with Penn State New Kensington to create opportunities for students and the local community surrounding the fourth industrial revolution, known by some as "Industry 4.0," a term used to define the upcoming digital age.
The ceremony begins at 10 a.m. in the Athletic Center. Graduates are asked to arrive by 9:30 a.m. and report to Conference Center 051. Details can be viewed at https://newkensington.psu.edu/graduation.
Students, family and friends can follow the campus on Instagram (@psnkadmissions) to see photos during the ceremony. Individuals can share their photos by tagging the campus and using #PSUgrad. A full gallery of photos from the ceremony will be posted to the campus Facebook page the week following commencement at http://facebook.com/pennstatenewkensington.
Class of 2019
Baccalaureate Degrees
College of Engineering, B.S., Electro-Mechanical Engineering Technology – Thomas Blythe, Justin Dumm, Ian Flasik, Eric Green, Tyler Kline, Calvin Luchs, Ryan Koscianski, Erin Motto, Nicholas Roth, Marc Russo, Shane Toth
College of Liberal Arts, B.A., English – Janna Schrader
College of Nursing, B.S., Nursing – Stacey Brown, Diane Dudek, Angela Kotvas, Allison Kuzneski, Jennifer Shannon, Dana Shondelmyer, Colleen Williams, Anna Zeigler
University College, B.S., Administration of Justice – Jacob Buck, Luke Camp, Jayleen Chagolla, Yvan Fletcher, Mia Gallippi, Adam Johnson, Ryan Mccauley, Kendra Mull, Jasmyn Nguyen, Benjamin Sarkozi, Rebecca Wilhelm, Brittney Wolford
University College, B.S., Biobehavioral Health – Jesse Cenci, Racheal Sunday, Ashley Worlds
University College, B.S., Business – Anthony Traini
University College, B.A., Communications – Carmen Austin, Brandon Burchette, Ryan Fiore, Paulina Iniguez, Lauren Lizik, Luke Musco, Nicole Ruffner, Heidi Shultz
University College, B.S., Information Sciences and Technology – Ethan Clark, Kevin Decker, Leanne Holder, Austin Leonzio, Matthew Roy, Kyle Shellhammer, Zachary Sweeney
University College, B.S., Project and Supply Chain Management – Dylan Clinton, Brandon Fello, Tiffany Holzer, Bryan Kephart, Kennington Knapp, Michael Pirollo, Michael Raggiunti
University College, B.A., Psychology – Amy Pink, Alyssa Slancauskas, Savannah Smith
Associate Degrees
College of Engineering, A.S., Biomedical Engineering Technology – Abdel Hussein, Kieth Myers, John Phillips, Justin Pooley, Tylere Schreckengost, Tyler Schwenning, Randy Shamberger, Michael Signorella, Markus Starr
University College, A.S., Business Administration – Anthony Munion
University College, A.S., Radiological Sciences – Alexa Burke, Bailee Difilippo, Tabitha Donaldson, Ashten Flynn, Emily Mcquigg, Courtney Orr, Holly Pringle, Tayler Roach, Madison Sedilko, Alaina Sherrieb, Morgan Williams