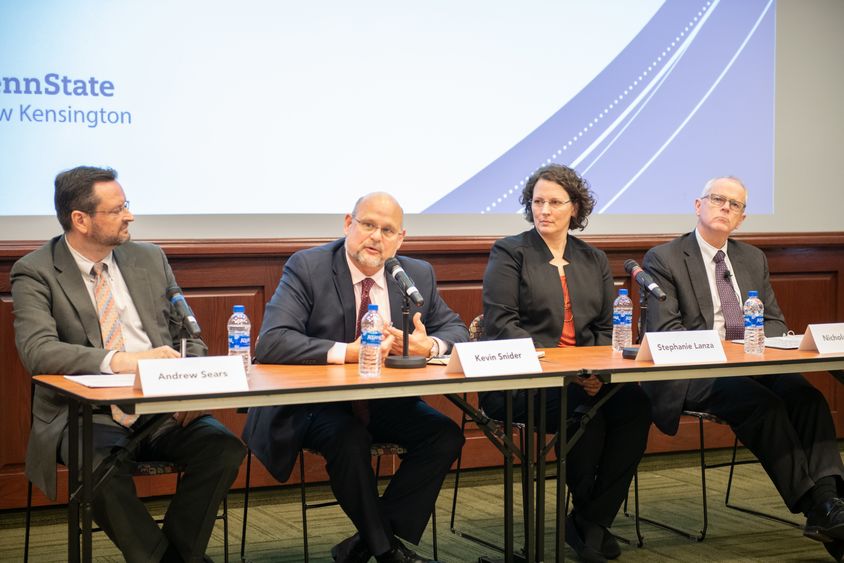 UNIVERSITY PARK, Pa. — The Jan. 23 Penn State Town Hall — which featured a discussion with University leaders focusing on Penn State's 2016-2020 Strategic Plan, "Our Commitment to Impact" — is now archived and available for viewing online.
Held in the University Libraries' Foster Auditorium, the Town Hall included host Nick Jones, executive vice president and provost; Stephanie Lanza, director of the Edna Bennett Pierce Prevention Research Center; Andrew Sears, dean of the College of Information Sciences and Technology; and Kevin Snider, chancellor of Penn State New Kensington.
Questions were submitted by members of the live audience, and by those who watched the livestreamed event.
After watching the Town Hall, please fill out the survey.
Penn State Today and the Office of the Executive Vice President and Provost co-sponsored the event.