'Hack for Impact' to feature mini-sessions, remote-pitch competition; April 2 is registration deadline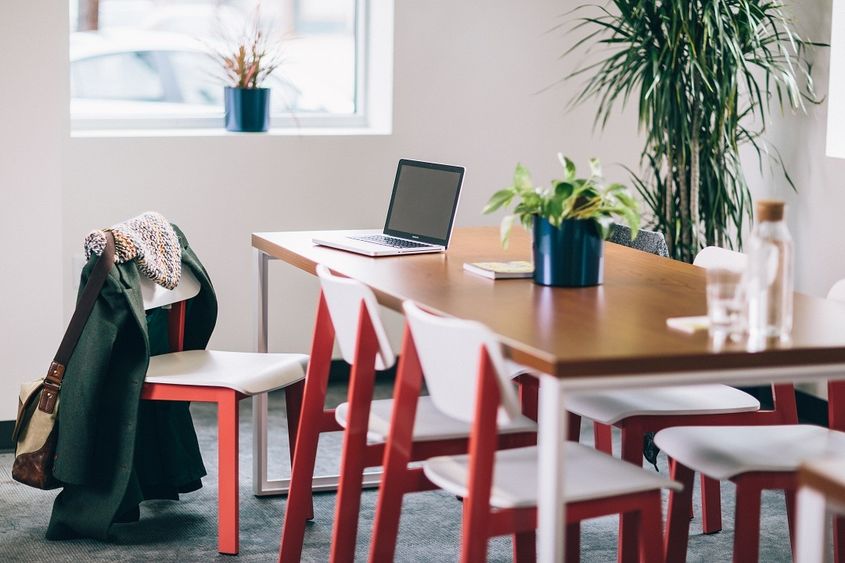 NEW KENSINGTON, Pa. — Current Penn State students at every campus and in any major are invited to register for April's "Hack for Impact" virtual hackathon, being led by Penn State New Kensington's innovation hub, The Corner. Students will have the chance to remotely work in teams to discuss and create innovative solutions related to student life and engagement in a time of disruption.
"The topic of this Hack for Impact is about them, the students," said Rhonda Schuldt, innovation coordinator at Penn State New Kensington. "We want to know what ideas they can come up with to enhance their student experience by taking an approach that is collaborative, utilizes human-centered-design concepts, involves creative problem solving and critical thinking with multi-disciplinary teams to design proposed ideas that could be implemented."
With Penn State having implemented remote learning through the remainder of the spring semester due to the COVID-19 pandemic, Schuldt reworked the original Hack for Impact model created for Penn State Startup Week.
"The ability to collaborate remotely is giving us several opportunities to, hopefully, have even more innovative ideas and solutions come out of it," explained Schuldt. "I hope our event can become a model for other types of events and collaborative efforts, and I already see this new format giving us an opportunity to organize more rapidly and broaden participation, leading to greater results."
Instead of occurring over one day or a weekend and focusing only on those with technology or engineering backgrounds, Hack for Impact will not require special skills or expertise areas. It will also happen over the course of two weeks and include 30-minute mini-sessions where participants will learn about strengthening their innovative mindset, something that can benefit them now and in the future.
Schuldt said, "The World Economic Forum's most recent 'Future of Jobs' report finds that the most valuable skills employers are looking for in our rapidly changing world include things like innovation, complex problem solving, creativity, critical thinking, leadership, emotional intelligence, analysis and ideation; this is regardless of industry or job. The world needs problem solvers."
Mini-session topics will include human-centered design concepts, creative problem solving, creating minimal viable solutions, and the art of the pitch. All the remote sessions are held during the Commonwealth Campus' "Common Hours" in which classes aren't normally held, and lead up to the final Pitch Competition where teams will virtually pitch their ideas to a panel of judges for prizes.
"There are financial prizes for the team with the top idea," she said. "Additionally, all who participate for the duration of the hackathon and take part in pitching their team's idea will be awarded a certificate of completion by our Continuing Education department here at Penn State New Kensington, and, who knows? Any team's idea may just end up being implemented!"
Students at any Penn State campus can register to participate and see all the event details through April 2 by visiting the Hack for Impact online registration. The 30-minute sessions are scheduled for 12:30 to 1 p.m. on April 3, 8, 10 and 15. The pitch competition is scheduled for 12:05 to 1:10 p.m. on April 17.
Schuldt concluded, "No matter how they participate, students will be not only learning about, but also putting into practice, skills valued by employers. Plus, participating in hackathons of any kind looks good on a resume."
Students who have questions about the event can contact Schuldt at [email protected].