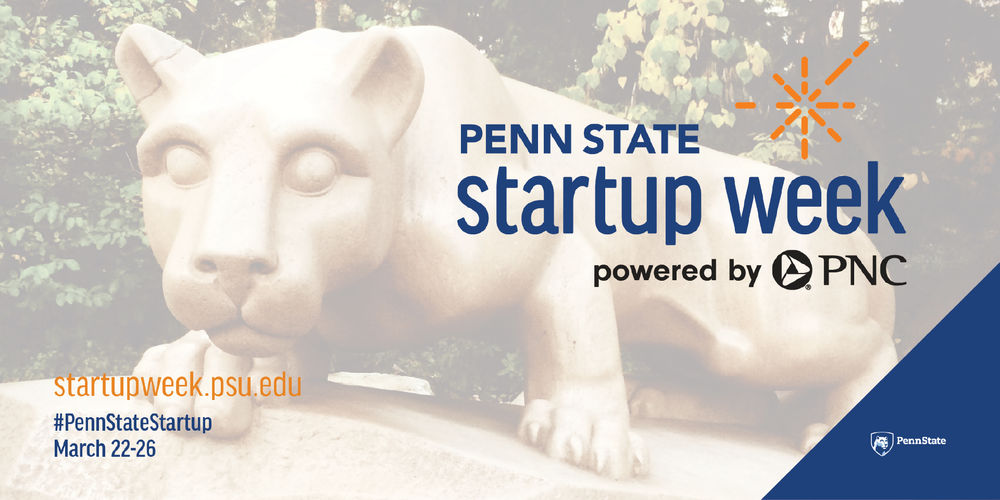 NEW KENSINGTON, Pa. — Penn State New Kensington's innovation hub, The Corner, will host several virtual programs on March 22-26, during Penn State Startup Week powered by PNC. All programs will be virtual and no cost and are open to all Penn State students and members of the public.
HR Strategies and Basics for Startups and Entrepreneurs
March 22 — 1:30-2:30 p.m.
Join Stacey Etherson, owner of HR Solutions for Small Business, in the first of a three-part series focused on HR strategies for startups and entrepreneurs. This first session will highlight important facets of hiring employees and the overall hiring processes for small businesses. Register online.
Think Beyond the Bank: Alternative Funding for Small Businesses
March 23 — 6-7:30 p.m.
Learn what non-traditional funding sources exist for startups, small businesses and entrepreneurs in this event, co-hosted with industry partner, Riverside Center for Innovation. Event participants will hear from organizations including Kiva Pittsburgh, Honeycomb Credit, The Progress Fund, Bridgeway Capital, the Washington County Council on Economic Development, Hebrew Free Loan Association, Axiom Advancement Corporation, the Urban Redevelopment Authority of Pittsburgh and Allegheny County Economic Development. Register online.
Lunch & Learn: De-Risking Your Business
March 24 — noon-1 p.m.
Explore the important first steps that potential startups should consider prior to launching an idea. Topics will include legal factors, protection, insurance, customer discovery, market factors and the entrepreneurial mindset. Register online.
An Introduction to The Corner
March 25 — 2-3 p.m.
Take a virtual tour and learn about The Corner, Penn State New Kensington's innovation hub and coworking space. Check out the facilities, learn about the signature Penn State Launchbox programming and other benefits that serve students and the entire community. Register online.
Open Office Hours with Rhonda Schuldt
March 26 — 9-11 a.m.
Have an idea for a business? Meet with Rhonda Schuldt, Penn State New Kensington's innovation coordinator, during virtual office hours to answer questions, discuss your ideas and connect you to resources. Book an appointment online.
About Penn State Startup Week powered by PNC
An integral part of the broader Invent Penn State initiative, Startup Week is a University-wide event that connects students with innovative alumni and pioneers who are achieving success in a variety of industries and disciplines. Throughout the week, students discover, explore, experience and celebrate entrepreneurship.
For more information on Startup Week, including a full schedule of events, visit StartupWeek.psu.edu.