Campus 'Spark Sessions' and 'Hack4Impact' part of Penn State Startup Week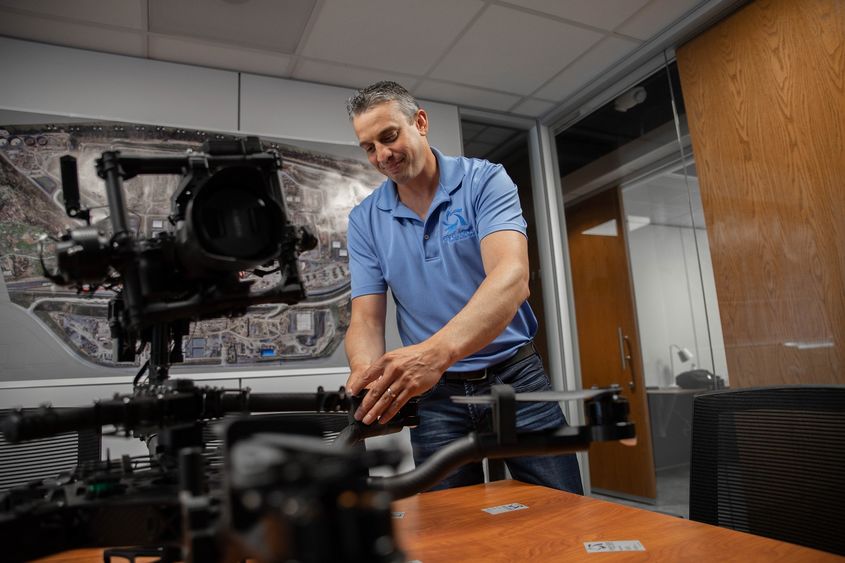 NEW KENSINGTON, Pa. - Innovation will serve as the foundation for three upcoming events at Penn State New Kensington during Penn State Startup Week.
Hack4Impact - Penn State students only
10 a.m. to 4 p.m. Saturday, March 30
The student-led and organized "Hack4Impact" event will serve as the kickoff to the campus' Startup Week events on March 30 at The Corner Launchbox located at 701 Fifth Avenue in downtown New Kensington. Teams of students will compete for various prizes by developing ideas on how to transition Rust Belt communities into areas prepared for modern advances in technology and the next Digital Age. Students are asked to register at https://tinyurl.com/PSNKH4I19.
Interactive demonstrations 11:30 a.m. to 2 p.m. and presentation 12:10 to 1:10 p.m. Monday, April 1.
Learn how young, Pittsburgh-based company Diamond Kinetics is leveraging technology and the "internet of things" (IOT) to change the games of baseball and softball. Participants will be able to test and try the company's cutting-edge technology and attend a special presentation during Common Hour to learn how sensors, edge + cloud computing, 3-D modeling and data analytics is helping improve player performance. The event is free and open to the public, but registration is requested. The demonstrations and presentation will occur in the Athletic Center at Penn State New Kensington. Register online.
12:05 to 1:20 p.m. Thursday, April 4
Learn how local company Eye-bot Aerial Solutions is demonstrating the power of using drone technology to assist companies and organization with data, infrastructure inspection, monitoring, aerial surveying and 3D modeling. The company, also a member at The Corner, Penn State New Kensington's innovation hub, works with several industries including industrial manufacturing, oil and gas, telecommunication, infrastructure, construction, insurance and utilities. The event is free and open to the public, but registration is requested. The presentation will occur in the Athletic Center at Penn State New Kensington. Register online.
About Penn State Startup Week:
Startup Week events teach, motivate and inspire attendees to make innovation a part of their careers, whether it's by starting their own companies or bringing an entrepreneurial mindset to established organizations. Through close collaboration with existing University programs, community partners and Invent Penn State, events also expose guests to the larger innovation ecosystem that exists throughout Penn State and in the surrounding communities.
The weeklong event first was held in 2012 as IST Startup Week, which the College of Information Sciences and Technology designed to expose its students to unique career paths in the tech industry. IST's original event was launched to celebrate a $400,000 gift to support student entrepreneurs from David Rusenko, a 2007 Penn State graduate, who founded the website creation platform Weebly with two classmates while a Penn State student. The gift — the largest from an IST graduate in the college's history — created two scholarships that help IST students launch their own companies while they are still in school.
For detailed information on Penn State Startup Week, including the full week's schedule, visit StartupWeek.psu.edu. Participants can engage with speakers and ask questions by following @PSUStartupWeek on Twitter and using #PennStateStartup or #BeGreater on social media.