Sponsored by Penn State New Kensington and Pennsylvania CareerLink of Alle-Kiski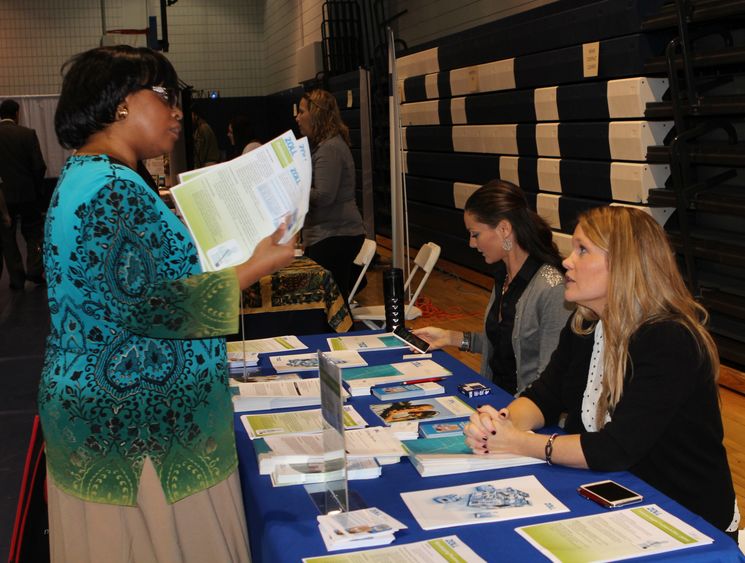 NEW KENSINGTON, Pa. — More than 50 recruiters will provide career options for current students and recent graduates, as well as those seeking a change in vocation, at the eighth annual Alle-Kiski Job Fair from 10 a.m. to 2 p.m. on Thursday, Oct. 6, in the Athletics Center at Penn State New Kensington.
Local job-seekers can interview with regional companies regarding employment opportunities in a variety of fields, including health care, finance, retail and manufacturing. Last year, nearly 600 prospective employees attended the event.
Jim Shields, associate director of career services and professional development programs, and Pat Hollinger, director of continuing education, organized the fair with a committee of representatives from Pennsylvania CareerLink of Alle-Kiski, local chambers of commerce and area businesses. According to Shields, the event features full- and part-time employment, internships and co-op opportunities with employers in the local region.
"We are pleased to continue our longstanding partnership with the CareerLink to help local employers and community members meet their employment needs," Shields said. "It is also a great event for our students and graduates to find opportunities here locally. The job fair is a terrific benefit to the campus, community and local economy."
Sponsored by Penn State New Kensington and CareerLink, the job fair is free to the public. Complimentary shuttle service is offered from CareerLink in New Kensington to the campus.
For information about the Fair, 724-334-6065 or email Jim Shields or visit Job Fair Registration.
For more about campus resources, visit Career Services.
Contact
Bill Woodard
Alumni and Public Relations Specialist