Events are free and open to the public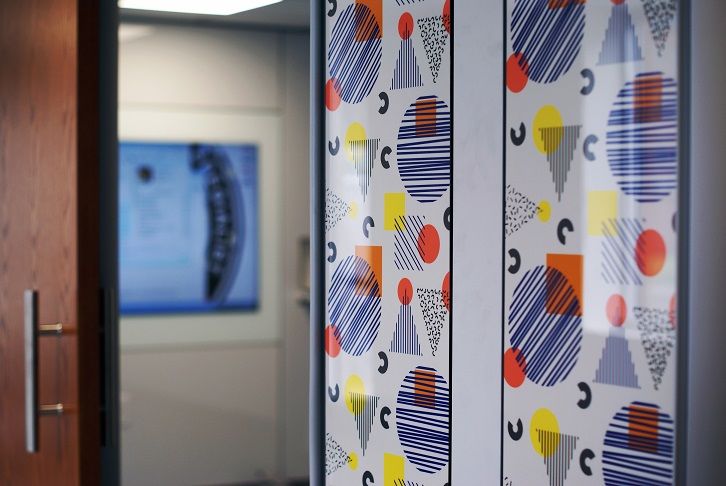 NEW KENSINGTON, Pa. — Members of the campus and community are invited to attend upcoming programming planned at Penn State New Kensington's entrepreneurial center, The Corner.
The events are free and open to the public, but reservations are recommended. Programs are held at The Corner, which is located at 701 Fifth Avenue in downtown New Kensington.
Better Your Business — Biz Bytes Lunch and Learn
Thursday, April 12, 11:30 a.m. to 1 p.m.
Join Thryv at The Corner in New Kensington for the "Better Your Business" with Biz Bytes Lunch and Learn. Guest speaker Kerry Cummins, digital specialist, will show attendees more about local business automation software, Thryv. The program can handle estimates and invoices, online payments, text notifications, email marketing, social media and more.
Lunch and Learn: Financing Options for Small Business
Monday, April 16, 1 to 2:30 p.m.
First National Bank will present "Financing Options for Small Businesses" at The Corner.
Learn About Kiva's Zero Percent Interest Small Business Loans
Thursday, April 19, 5:30 to 7:30 p.m.
Kiva is an international nonprofit organization that helps small businesses access capital through crowdfunding. In the U.S., entrepreneurs can use Kiva to crowdfund zero percent interest loans of up to $10,000 to launch or grow a business. Almost 200 businesses in the Pittsburgh area have received Kiva loans, bringing more than $1 million in capital to the region.
Kiva utilizes "social underwriting," which incorporates community input, to identify businesses that are a good fit for a Kiva U.S. loan. The workshop will discuss how to apply for a Kiva loan and help businesses in the community access this resource. Food and beverages will be provided.
Emily Keebler, Kiva Pittsburgh program director with Urban Innovation21, will cover:
Kiva loan terms;
the application and crowdfunding process;
the role of Trustees and Lending Teams; and
tips to help successfully crowdfund a Kiva loan.
This presentation would be useful for current and potential business owners as well as members of the community interested in improving the local economy, such as government officials, staff and volunteers of community development organizations and residents who want to see stronger business districts.
Workshop: Entrepreneurial Mindset and Taking Risks
Monday, April 23, 5 to 6 p.m.
Entrepreneurs are known for taking risks, but how do you do that? Entrepreneurship is all about taking risks, and it can be hard, but it's not impossible. This workshop will help you become more comfortable accepting risks, which will help you become an entrepreneur. If it's your dream to start a business, but you're afraid to take the leap, this workshop is perfect for you.
What Is A Brand and Why Do I Need One?
Thursday, April 26, 9 to 10:30 a.m.
Do you know what makes your business different from your competitors? Are you always looking for new clients even though you do great work? Do you have a hard time explaining your business to people? If you answered "yes" to any of these questions, then chances are you don't have a solid brand. In this interactive presentation, Meg Huwar of Brand Accelerator will share her "5 Step Framework for Creating a Strong Brand." She also will share her formula for creating an elevator pitch that clearly and easily explains what you do. This presentation will be of particular interest to small business owners, entrepreneurs and solopreneurs.
A full listing of upcoming events at The Corner can be found at www.newkensington.psu.edu/corner-launchbox-events.
The Corner entrepreneurial center melds entrepreneurship, co-working space and community-driven economic development to revitalize New Kensington. The Corner Launchbox program and co-working space concepts were made possible in part by a seed grant of $150,000 from Invent Penn State, a Commonwealth-wide initiative to spur economic development, job creation and student career success.
For more information about The Corner, visit www.thecorner.place and www.newkensington.psu.edu/launchbox.