STEAM activities available for students in first through 12th grade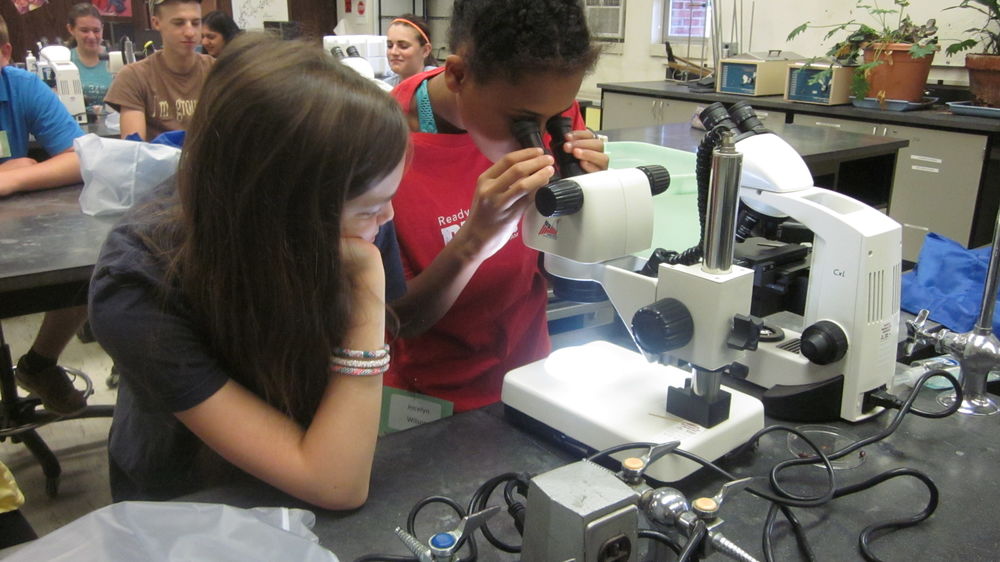 NEW KENSINGTON, Pa. — Penn State New Kensington's Office of Continuing Education is preparing for its 2018 Kids in College programs. The annual summer camps for elementary, middle school and high school students feature more than 30 programs focused on science, technology, engineering, arts and math, as well as fun.
Programming gets underway with theater camps in June. Two theatre camp age groups are available, grades 2-5 and grades 6-11, and both feature the musical "Mary Poppins, Jr." Performances are scheduled for June 27 and 28 at Valley Junior-Senior High School.
Other camps occur in July and include a range of fun and educational topics. Elementary-aged students can enjoy classes featuring subjects such as coding, art, robotics, chemistry and drones. Middle schoolers can learn about fly fishing, animation, creative writing, rocketry entrepreneurship and movie making. High school students can take part in an SAT prep course or courses focused on photography and VEX robotics.
Two soccer camps are also available July 23-27 for age groups U6-U8 and U8-U16. Participants will learn to develop training techniques, improve ball handling and sportsmanship.
All Kids in College classes are scheduled in July, with the exception of theater camps in June, and are arranged by grade levels. The camps run Monday to Thursday, July 9-12,16-19 or 17-20. There are morning (9 to 11:30 a.m.) and afternoon (noon to 2:30 p.m.) sessions each day. All activities are conducted at the New Kensington campus. Classes require preregistration, and prices range from $95 to $220 per class.
For more information, call 724-334-6010 or register online at www.newkensington.psu.edu/kids-college.