STEAM-related camps available at Penn State New Kensington and in local community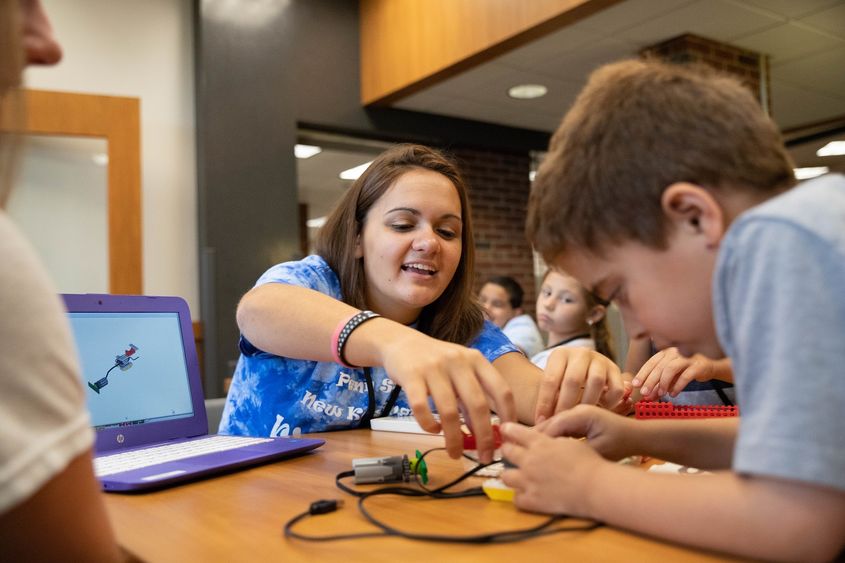 NEW KENSINGTON, Pa. — The Office of Continuing Education at Penn State New Kensington has opened registration for its annual Kids in College summer camp programs for youth in elementary, middle and high schools. More than 40 programs focused on science, technology, engineering, arts and math, as well as fun, are offered.
Camps get underway with theater camp, which is available for two age groups: grades two to five and grades six to 11. Both groups will feature the musical "Annie, Jr." with performances scheduled for June 26 and 27 in the campus' Forum Theatre.
Other camps occur in July and include a range of fun and educational topics such as digital storytelling, computer programming, virtual reality, baking, drones and photography. There will also be a five-day SAT prep course for high school-aged students. Sports camp offerings, to be held at Valley High School, include volleyball, basketball and soccer.
For the first time, several camps will also be held in the community at the New Kensington and Lower Burrell branches of Peoples Library the week of July 22-25.
All Kids in College classes, with the exception of the theater camps, are scheduled in July. The camps run July 8-11, 15-18 or 22-25. There are morning (9 to 11:30 a.m.) and afternoon (noon to 2:30 p.m.) sessions each day unless otherwise noted in the schedule. All classes require preregistration, and prices range from $70 to $200 per class.
To see the camp offerings and to register for them online, visit newkensington.psu.edu/kids-college. For more information, contact the Penn State New Kensington Office of Continuing Education at 724-334-6010 or [email protected].