reConnect Meeting to outline resources and initiatives in community on June 10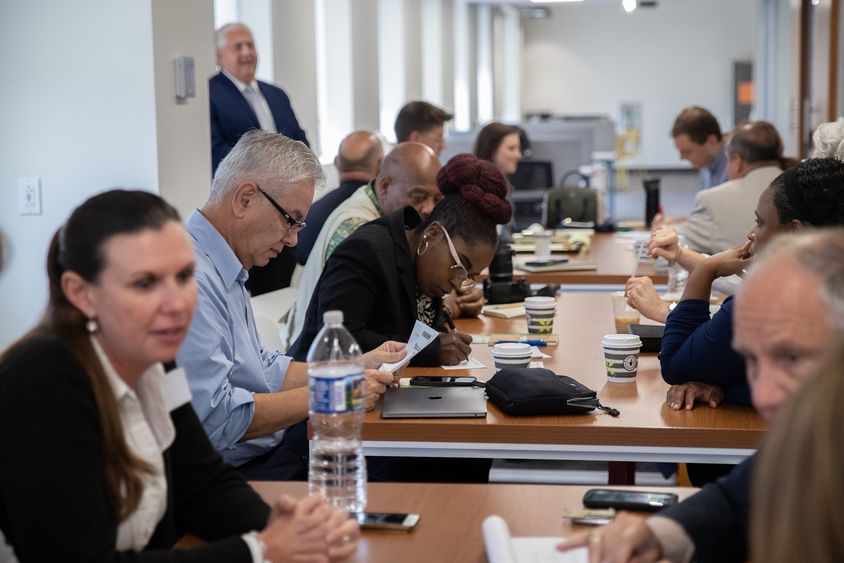 NEW KENSINGTON, Pa. - New Kensington community members and business owners are invited to a complimentary meeting aimed to provide details about resources and initiatives occurring in the city. The reNew Kensington reConnect Meeting, organized by Penn State New Kensington, is scheduled for 9 a.m. on June 10. The meeting will be held at the campus' innovation hub, The Corner.
The reConnect Meeting serves as a follow-up to the initial reNew Kensington Community Workshop that was held in the fall. More than 60 New Kensington leaders, residents and business owners attended the day-long workshop to learn more about sustainability and how it can be implemented throughout the city.
The event was spurred by the creation of the reNew Kensington initiative, formed when the New Kensington campus was awarded a $75,000 grant from the West Penn Power Sustainable Energy Fund (WPPSEF). The upcoming reConnect Meeting is a continuation of the initiative and grant funding. The remainder of the funding will be used to assist with a roofing project along the New Kensington Corridor of Innovation, as well as a sustainability walking tour along the same five-block stretch of Fifth Avenue.
The purpose of the June meeting is to provide local businesses, community organizations and citizens an overview of what was learned from the fall workshop; current initiatives and revitalization efforts occurring in the City of New Kensington; and opportunities, such as building re-tuning kits and resources from PennTAP, for businesses, building owners and others.
The reConnect Meeting is scheduled from 9 to 11 a.m. June 10 at The Corner (701 Fifth Avenue, New Kensington). It is free and open to the public, however, registration is requested by filling out a brief online form or calling 724-334-6094.
Contact
Corinne Coulson
Manager of Strategic Communications and Marketing