High school students and adult learners can experience a college setting at afternoon and evening events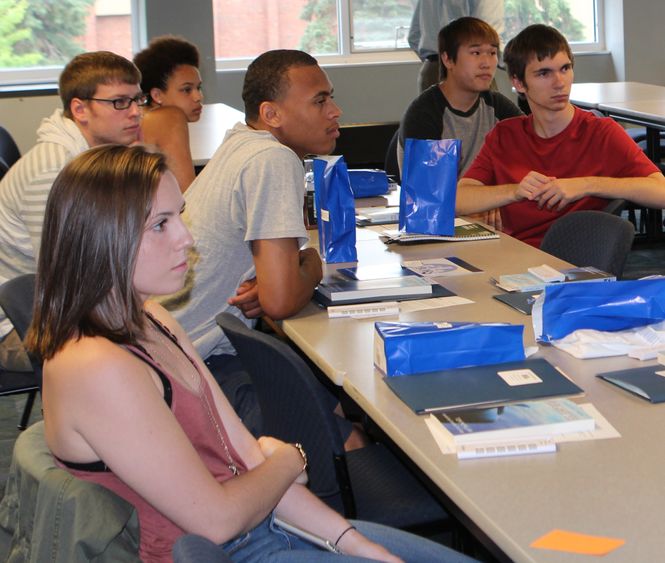 NEW KENSINGTON, Pa. — Young kids can sample ice cream at Jerry's Custard in Lower Burrell to see if they like a particular flavor. Adults can sample cheese at the Pennsylvania Macaroni Co. in Pittsburgh before buying a block. And prospective college students can sample Penn State New Kensington to see if the campus is the right fit for them.
Traditional students, adult learners and veterans can try a slice of campus life at 1 p.m. Wednesday, July 27, during the "Spend a Summer Day" admissions event. Participants will meet staff and current students, and find out all they need to know about admissions, financial aid and student life. Students and their families can tour the campus, and refreshments are provided.
"We encourage prospective students and their families to spend the afternoon learning about Penn State and all it has to offer," said Patty Brady, director of enrollment management at the campus. "The Spend a Summer Day program is a great way to start the college search process."
Those who can't make the July afternoon event will have an opportunity during the summer to spend an August evening on campus. The program is set for 6:30 p.m. Thursday, Aug. 11. The content is the same as the afternoon event including a campus tour and refreshments.
Participants in either event qualify for a waiver of the $65 admissions application fee. To reserve a spot for any of the days, call the admissions office at 724-334-LION or 888-968-PAWS.
For more admission events, visit http://www.nk.psu.edu/Admissions/admevents.htm.

Contact
Bill Woodard
Alumni and Public Relations Specialist