Frank Santimauro to serve as May featured artist in New Kensington's Art Gallery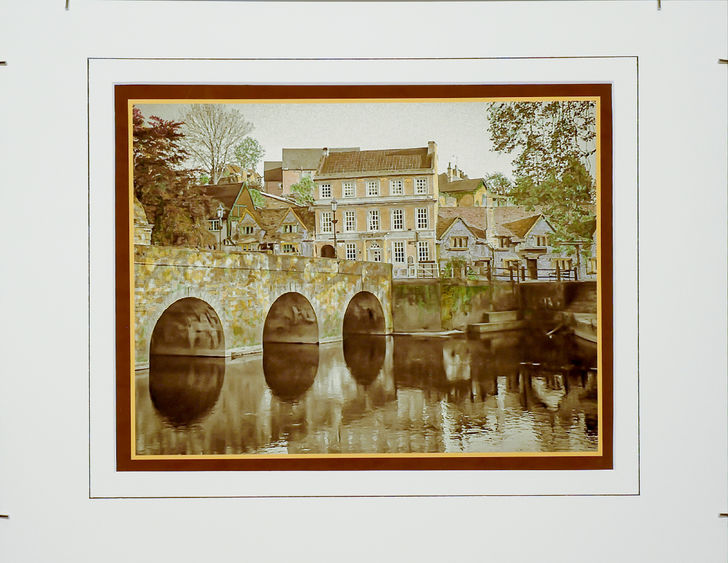 NEW KENSINGTON, Pa. – Frank Santimauro has been a familiar faculty member at Penn State New Kensington for 22 years. Over the years, the lecturer of business and economics has taught classes on finance, marketing, management, statistics and more.  
He earned a bachelor of science in management with an accounting and economics minor from Indiana University of Pennsylvania, followed by his master of business administration from Duquesne University. Prior to becoming an educator, he honed his business skill set as owner of CAR-1, a small Pittsburgh-based business providing sales and service to the automotive industry. He then spent two years as a business consultant with the Small Business Development Center at Duquesne University and also to small- and medium-sized companies in southwestern Pennsylvania. Although spending most of his teaching career at the New Kensington campus, he also served as an adjunct faculty for Community College of Allegheny County, Robert Morris University and Duquesne University.  
Even with business being an interest for many years, it was Santimauro's enjoyment of art that became one of his first lifelong passions. 
His specific interest in photography started when he was in cub scouts. Since then, Santimauro has spent his free time capturing beautiful moments as a hobby and for personal enrichment and he's known to always carry a camera with him.  
"Sometimes, I will take two or three cameras with me on an excursion," he explained. "But I usually have a small camera to just grab and shoot." 
Santimauro announced his intended retirement from teaching at the end of the current semester, which will give him even more time to focus on his art. While he was considering the career change, his wife, Mary Kay, said, "Maybe we can get back to photography."  
That suggestion motivated them to create an art studio and darkroom in their home.
Beginning April 25, Santimauro will not only be finishing the final weeks of teaching, but will also be recognized as the featured artist in the campus Art Gallery. Students, faculty and members of the public will be able to view a 111 pieces of Santimauro's photography collection in a showcase titled, "Art Photography" until May 29. The pieces were chosen from his collection of more than 50,000 prints from throughout the years.
In addition to the art exhibit, there will be a public gallery reception from 5 to 8 p.m. Saturday, May 21 in the Art Gallery. 
The exhibit in the Art Gallery is open during regular gallery hours, 8 a.m. to 8 p.m. Monday through Friday and noon to 5 p.m. Saturdays and Sundays. Please note that the gallery is also currently used as a multi-purpose space on campus from time to time, so it is recommended that individuals contact Tina Booth, director of the art gallery, at 724-334-6056 or [email protected] prior to visiting. 
For those who find themselves intrigued with his artwork, visitors will be able to visit his in-home studio, FSantimauroStudio, by appointment. Those wishing to see his studio are asked to send an email to [email protected] to schedule a viewing time.  
Amari Walker, sophomore communications student at Penn State New Kensington, contributed to this story.