Men's soccer, women's volleyball and men's and women's golf in midst of PSUAC schedule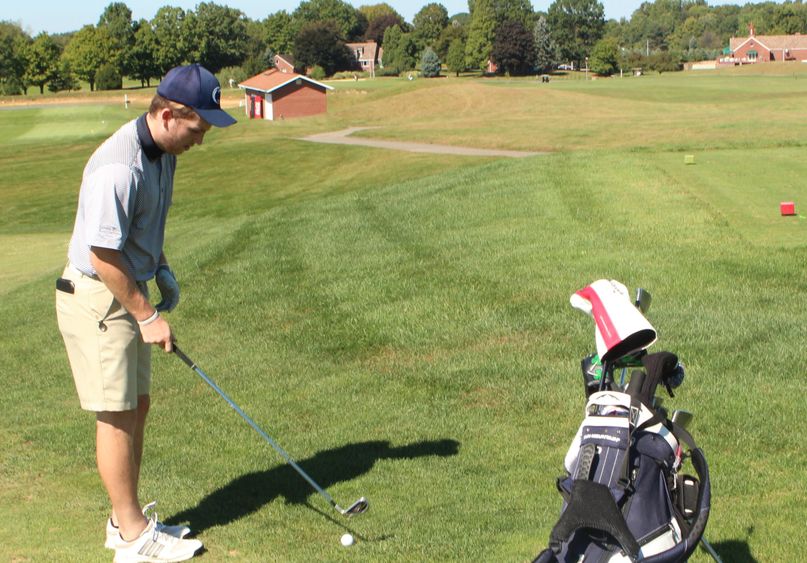 NEW KENSINGTON, Pa. — Now that they are into the meat of their conference schedules, the Penn State New Kensington men's soccer, women's volleyball, and men's and women's golf teams will be looking to making a move in the Penn State University Athletic Conference (PSUAC).
Soccer (1-2), under the direction of second-year head coach Sam Lauris, travels to Penn State Wilkes-Barre (0-2-1) on Sunday, Oct. 2, and returns home at 3 p.m. Saturday, Oct. 8, with a match against Penn State Mont Alto (2-2).
The team is led by junior striker Pascal Bikanura and freshman goalkeeper Josh Zakrzewski. Bikanura has a goal to go along with a team-best three assists. Sophomore Nikita Rylow is the top scorer with three goals and seven points. Senior Cody Shumaker anchors the defense and sophomore Francesco Di Cocco heads the midfielders.
First-year coach Jim Beck's volleyball team (0-2) is on the road Saturday, Oct. 1, with a tri-match with Penn State York (0-0) and Mont Alto (5-1) at Penn State Fayette in Lemont Furnace before entertaining Penn State Brandywine (5-0) at noon on Sunday, Oct. 2, in the campus Athletics Center.
Three sophomores form the core of the team. Middle hitter Brittany Wolford leads the team in kills with 22. Outside hitter Cora Rejniak tops the squad in digs with 22. Outside hitter Bethany Weiblinger is the assists leader with 33.
The golf team, with third-year head coach Tom Crombie at the helm, already punched its playoff ticket and is preparing for the 36-hole PSUAC conference and United States Collegiate Athletic Association national championships, Oct. 10 and 11, at the Penn State Blue Course in State College.
The team's top player, freshman Daniel Smith from Central Catholic High School, recently won the Penn State New Kensington Invitational with a 1-over-par 73 at the Links at Spring Church in Apollo. His efforts were rewarded Sept. 27 with PSUAC Player of the Week honors.
Smith will try to become the third New Kensington player to win the PSUAC individual championship. John Hook won the title in 2007, and Adam Stawski took top honors in 2012.
For more information, visit Penn State New Kensington Athletics online.
Contact
Bill Woodard
Alumni and Public Relations Specialist