Alumni and friends encouraged to meet the $10,000 challenge on Nov. 29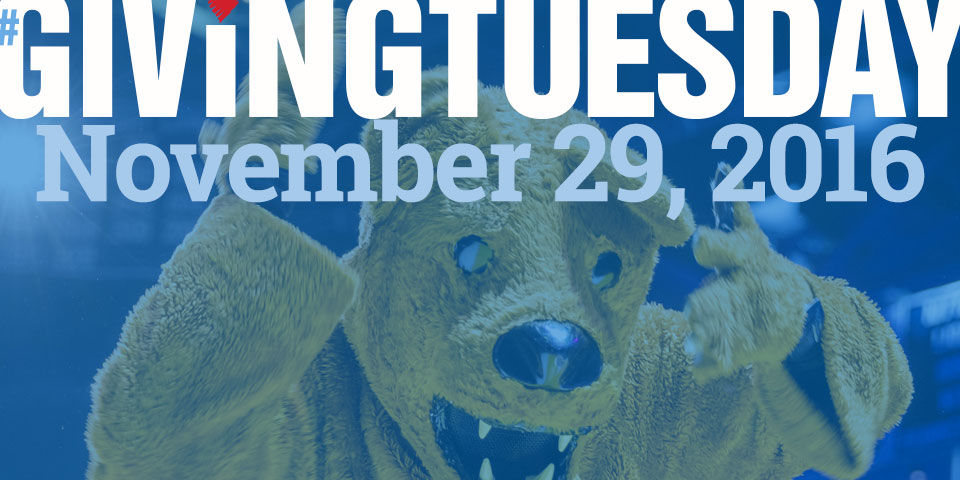 NEW KENSINGTON, Pa. — Penn State New Kensington and the campus's alumni society have thrown down the gauntlet and challenged alumni and friends to raise $10,000 on Nov. 29 as a part of the University-wide #GivingTuesday effort.
During the 24-hour event, the Penn State New Kensington Alumni Society will match online donations dollar for dollar up to $10,000. The society's "Challenge for Alumni Society Scholarship Fund" philanthropy initiative is designed to raise funds to encourage students' academic and personal growth while providing financial support. All proceeds will grow the society's endowment, which provides annual scholarships to New Kensington students.
"This is a terrific opportunity for individuals to work with the Penn State New Kensington Alumni Society to make the dream of a Penn State degree come true for deserving students," said Kevin Snider, chancellor of the campus. "The match is a terrific incentive to give because the match the alumni society is willing to do makes your personal donation go even further in helping change student lives through scholarships. I hope you can take a few minutes on the 29th and give something to help Penn State New Kensington students achieve their dreams and join our ranks as Penn State graduates."
#GivingTuesday kicks off at 18:55 (6:55 p.m.) on Monday, Nov. 28, and ends at 18:55 Tuesday. The starting and ending times reference the founding of Penn State in 1855.
"The challenge is a great way for alums and friends of PSNK to give a little to help our scholarship fund," said Vera Spina Greenwald, president of the local alumni society. "As we continue to grow our endowment, we help more students."
Only online donations will count toward the matching gift challenge. A special New Kensington campus website is set up to handle donations at PSNK Alumni Society Challenge. Members of the campus community may follow or share updates about the event on Facebook, Twitter, and Instagram using the official hashtag #PSUGivingTue.
"Penn State New Kensington and our supporters have taken extraordinary steps to address the financial need of students," said Kary Coleman, director of development and alumni relations at the campus. "For the second consecutive year, tuition remained stable which ensures that all students will have access to quality academic programming. Our alumni and friends share this same vision and the will to sustain our tradition of affordability and access. We are grateful for the support of the alumni society members and their continued dedication to opening doors for our students by alleviating financial burdens through the scholarships they provide."
The Penn State New Kensington Alumni Society Endowed Scholarship, established in 1992, is fully endowed at $120,000. Since 1998, 62 students have benefited from more than $62,000 in scholarship funds. This year, $6,000 was awarded to three deserving students — Nathan Piluso, of Kittanning; Jack DelloStritto, of Monroeville; and Justin Dumm, of Penn Hills.
Contact
Bill Woodard
Alumni and Public Relations Specialist