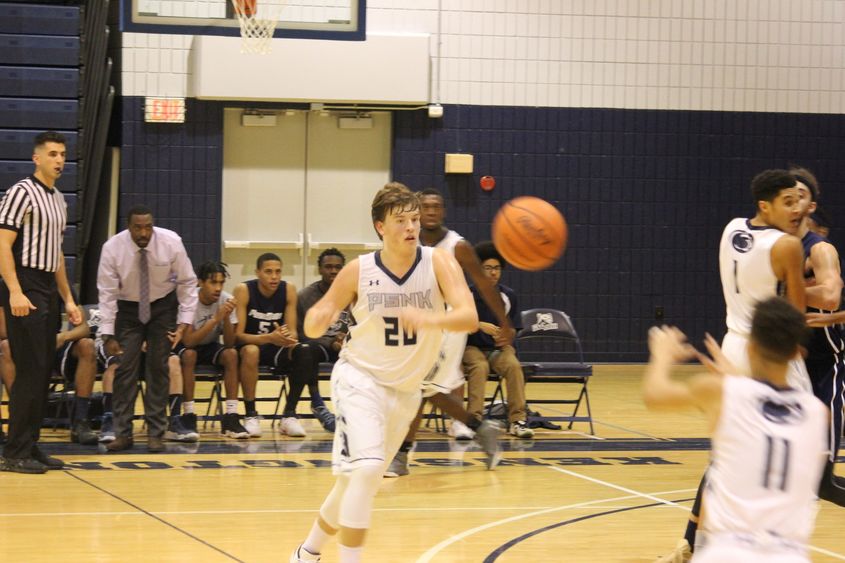 NEW KENSINGTON, Pa. — Penn State New Kensington forward Shane Baronner led the Penn State University Athletic Conference in field goal accuracy with a .657 percentage. The 6-foot-3 sophomore connected on 65 of 99 attempts and averaged 8.1 points per game.
Baronner, a graduate of West Branch High School in Virginia, was second nationally in the United States Collegiate Athletic Association. In addition to a deft touch on offense, the business administration major was solid on the defense, averaging 5.5 rebounds a game.
Four of Baronner's teammates also finished in the top 10 of various categories in the PSUAC. Senior guard Jordan Williams (East Allegheny H.S.), who recently scored his 1,000th career point, was eighth in the conference in three-point shooting with a .381 percentage. Freshman guard Juan Willis' (Woodland Hills) .761 free throw percentage was good for ninth place. Freshman forward Alex Bell (Allderdice) and sophomore guard Javon Turner (Beaver Falls) were ninth in the PSUAC in blocks and steals, respectively.
As a team, the New Kensington Lions were third in the conference in scoring, 85.2 pints per game, second in free throw percentage, .707, and sixth in field goal percentage, .432.
On the year, fourth-year head coach Art McCray's squad finished 7-14 overall record and a 5-11 PSUAC mark. They scored over 100 points three times.
Prospects look bright next year for McCray, who only loses Williams to graduation. The team returns four starters and the top two scorers, junior guard Dorian Broadwater (Steel Valley), 16.2 points per game, and freshman guard Kenny Rouse (West Miflin), 15.4, and the top two rebounders, Bell, 6.6, and sophomore forward Antonio Hill (West Mifflin), 6.2.
For more information, visit Penn State New Kensington basketball online.
Contact
Bill Woodard
Alumni and Public Relations Specialist