Updates from Penn State New Kensington Athletics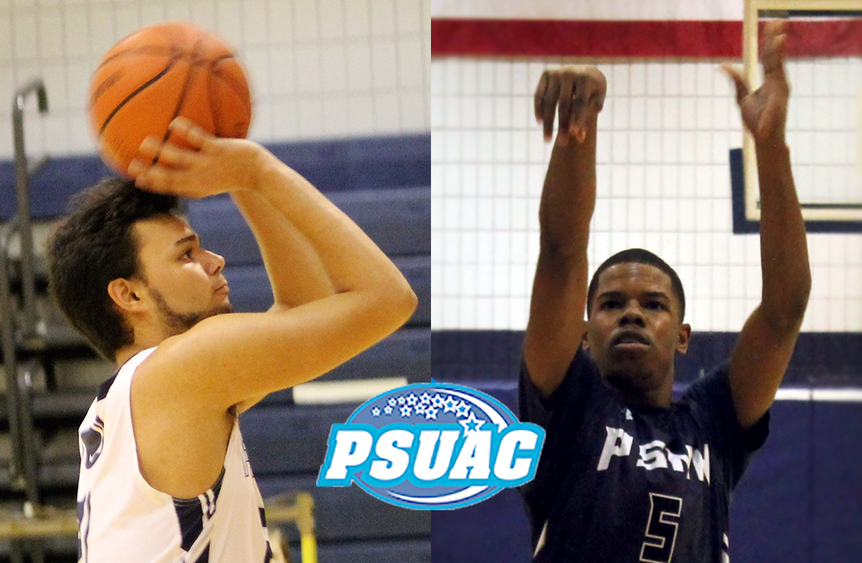 Student-athletes earn post-season awards
Two Penn State New Kensington student-athletes were honored as the Penn State University Athletics Conference (PSUAC) released its post-season awards this past week.
Men's basketball senior guard Dorian Broadwater earned second team All-Conference accolades. This season, he produced 22.3 points per game, ranking him 2nd in the PSUAC and 4th in the United States Collegiate Athletic Association (USCAA) in that category. Broadwater's season was highlighted by scoring his 1,000th career point against Penn State Beaver on Jan. 23. His career-high of 40 points came on Feb. 2 against Penn State Greater Allegheny, one of the four times he eclipsed 30 points in the season. He surpassed 20 points in 10 games this year, while also picking up three double-doubles.
Sophomore Wilson Rojas earned the John Fritz Sportsmanship award for his display of respect for teammates and opponents as well as being an ever-positive presence on the basketball court. The award is given to one student-athlete on each sport team that best displays good sportsmanship and demonstrates ethical, appropriate, polite and fair behavior while participating in athletic events and as a member of their team. The honorees exemplify the Penn State University values of integrity, responsibility, excellence, respect, discovery and community.
Follow Penn State New Kensington Athletics