New coach ready to bring team to the court for 2018-2019 academic year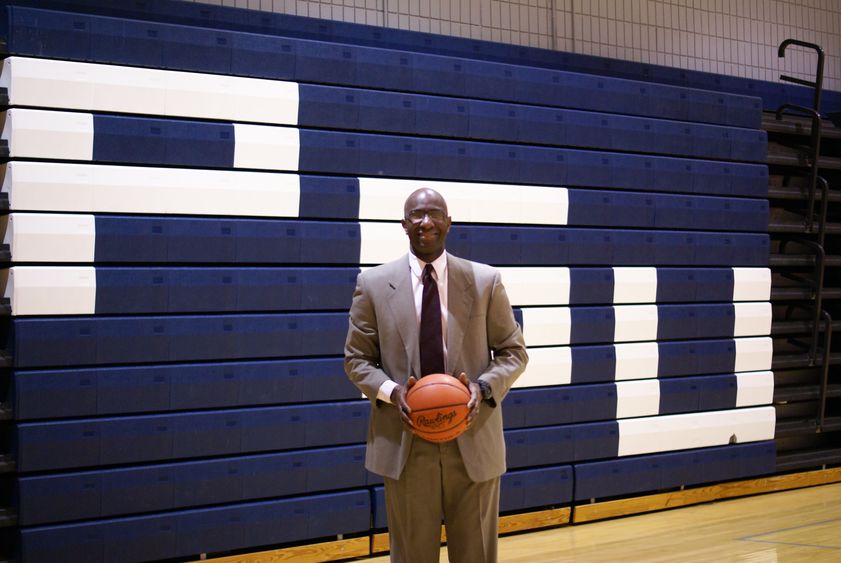 NEW KENSINGTON, Pa. — Women's basketball will make its return to Penn State New Kensington for the 2018-2019 academic year.
Michael Wagstaff, new head coach, brings more than 10 years of college-level coaching experience, program coordination and collegiate teaching to the campus as recruitment begins. Prior to coming to New Kensington, Wagstaff coached for men's and women's teams in West Virginia, North Carolina, Kentucky, Arkansas and California. A veteran of the U.S. Army, he also holds a bachelor of science degree from Taylor University and a master of education in physical education from Hardin-Simmons University. He's excited to get to work.
"This is a fresh start," said Wagstaff. "I want to start off on the right foot and get the students going in the right direction no matter what the record is. If we stay consistent and we believe in each other, we're going to build."
The campus has been the only campus in the Penn State University Athletic Conference (PSUAC) in recent years without a women's basketball program. With the addition of basketball, New Kensington will have four women's sports teams at the varsity level. Megan Bratkovich, athletics director at the campus, is looking forward to bringing more equity to women's sports programs at New Kensington with Wagstaff's help.
"The hope is to give some more opportunities for women in athletics here on campus," said Bratkovich. "With Michael, I think he's going to do a great job with starting that off on a really positive note so that these young women will be ambassadors for the institution."
Wagstaff, who describes his basketball philosophy as defensive-oriented, has always had a passion for the sport and hopes to share that with his future players.
"Basketball taught me a lot ... how to be a better person, how to be a team player," reflected Wagstaff. "It teaches you how to deal with all walks of life, and I love that. I'm hoping they learn how to deal with other people and how to become better people as a result of playing basketball. It has so many things that can help you in life."
With experience being a student-athlete himself, Wagstaff views student athletes as something special.
"They're there first to get their academics," said Wagstaff. "The icing on the cake is when they have the ability to go become a good athlete no matter what sport it is."
Bratkovich, who became the campus' first full-time female director of athletics in Aug. 2017, echoes similar sentiments as she works to foster values such as teamwork and an environment uniting all teams at the campus.
"It's about teamwork on the court, but then teamwork as a unit of sports programs and coaches and student-athletes that are working to have this really great thing of unity and community amongst the teams," said Bratkovich.
Both Wagstaff and Bratkovich believe the upcoming first year for the women's basketball program will be about building a solid foundation and setting standards for the program's future.
Those interested in playing women's basketball can fill out an online recruit form at http://psnkathletics.com/information/Recruit_Form or contact Wagstaff at 832-497-7462 or [email protected].
The New Kensington campus has a rich history and strong tradition of providing student-athletes with a competitive intercollegiate sports experience. The teams compete regionally in the Penn State University Athletic Conference (PSUAC) and nationally in the United States Collegiate Athletic Association (USCAA). New Kensington teams and individuals have won 26 conference titles in six different sports. Men's basketball was the first intercollegiate sport that was offered when the campus was founded in 1958.
To learn more about all athletics programs offered at Penn State New Kensington, visit www.psnkathletics.com.