Andrew Schocket's 'Hamilton: The American Revolution Rebooted in American Culture,' talk set for April 13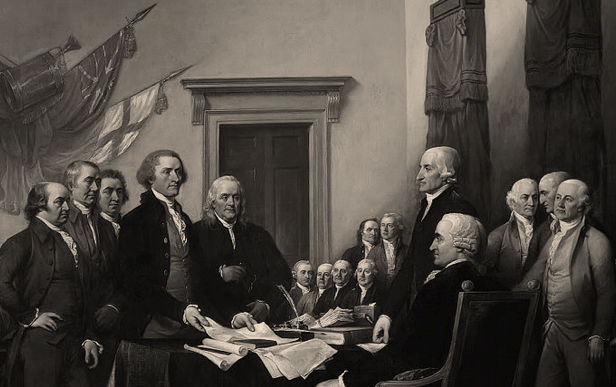 NEW KENSINGTON, Pa. — From Dick Cheney to Gloria Steinem, the partisan bravos for the Broadway musical "Hamilton" emanate like a cultural kumbaya. But just how did the Tony award-winning play attract such a diverse audience in a country so politically divided?
Author and scholar Andrew Schocket probes the paradox during a talk at 7 p.m. Thursday, April 13, in the Penn State New Kensington Conference Center. The event is free to the public.
"Hamilton: The American Revolution Rebooted in American Culture," describes how the stage production draws on previous portrayals of the American Revolution. According to Schocket, "Hamilton" offers an interpretation of its namesake specifically designed "to attract the widest audience possible."
In addition to the evening lecture, Schocket meets during the day with students in an honors seminar class. The author is a professor of history and American culture studies at Bowling Green State University. He was invited to campus by Craig Hammond, associate professor of history, who teaches the class.
"Professor Schocket's book provides a fresh, revealing look at how we understand, embrace, and use the founders in everyday public life," Hammond said. "His analysis of 'Hamilton' will probe how the American Revolution continues to unite us and divide us, as was shown by the recent controversy surrounding the cast of the musical, President Donald Trump, and Vice President Michael Pence."
Schocket's return to the New Kensington campus is a Founding Fathers encore. A year ago, he discussed how advertisers and politicians used and abused the American Revolution.
Seating is limited. Reservations are encouraged but not necessary. Guests will be admitted on a first-come, first-served basis. For more information, call 724-334-6032.
About Schocket
Schocket is the author of two books: "Fighting over the Founders: How We Remember the American Revolution" and "Founding Corporate Power in Early National Philadelphia." He is published in a variety of academic journals and is a contributing writer for numerous media outlets, including The Washington Post, San Francisco Chronicle, Salon, New York Daily News and History News Network. He blogs regularly at History, Class.
Schocket earned a bachelor's degree in history from Yale University and a doctorate in history from the College of William and Mary. At Bowling Green, he studies and teaches early American history and culture, the American Revolution, the Atlantic world, memory and digital humanities. His teaching focuses on interactive methods that engage students, on fostering a classroom atmosphere in which all students feel encouraged to participate, and on demanding excellence.
Contact
Bill Woodard
Alumni and Public Relations Specialist