Annual fundraiser benefits campus scholarships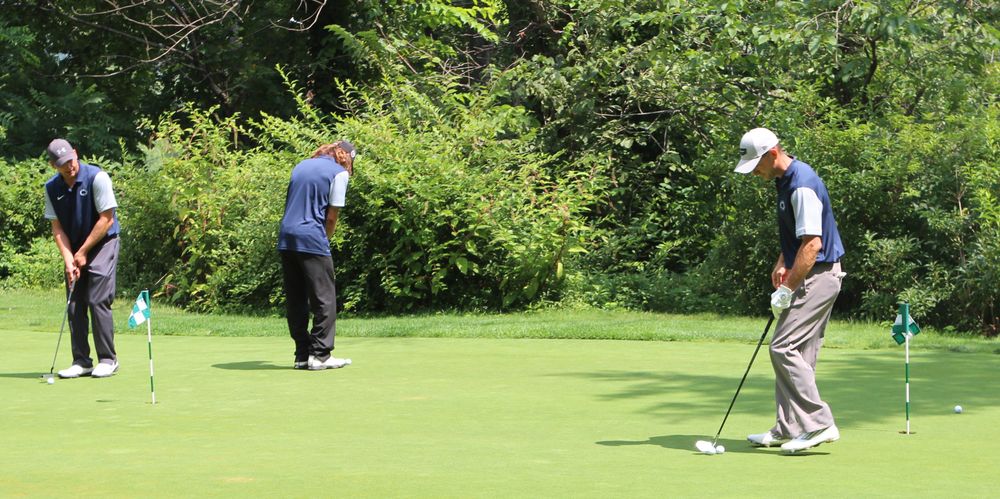 NEW KENSINGTON, Pa. — The Penn State New Kensington Alumni Society will host the 18th annual Alumni Golf Scramble at 12:30 p.m. on Monday, Aug. 7, at Arnold Palmer's Latrobe Country Club. Guests will play the same immaculate fairways (or dense rough) and undulating greens that Arnold Palmer played while growing up in Latrobe, Pennsylvania.
The shotgun-start tournament is open to alumni, students, parents, faculty, staff and friends of Penn State. The $200 entry fee includes green fee, cart, lunch, dinner, refreshments and awards.
Various sponsorship opportunities are available, ranging from a $10,000 tournament sponsor to a $200 tee sponsor. All sponsors will get recognition at a tee box, in the event program, and on the Penn State New Kensington website.
The golf scramble is the alumni group's major fundraiser. Proceeds benefit the society's endowed scholarship that is awarded annually to New Kensington campus students. For the 2016-17 academic year, a record $6,000 in scholarships was awarded to Nathan Piluso, of Kittanning; Jack DelloStritto, of Monroeville; and Justin Dumm, of Penn Hills. The endowment was established in 1994 at $15,000. In the past six years, it has risen from $51,000 to $120,000, as the society has donated nearly $70,000 to the scholarship. Since 1998, the society has awarded $60,000 to 62 campus students.
For more information on the golf outing, call 724-334-6057 or email Kary Coleman, director of development and alumni relations.
Contact
Bill Woodard
Alumni and Public Relations Specialist