New Kensington baseball and softball team members honored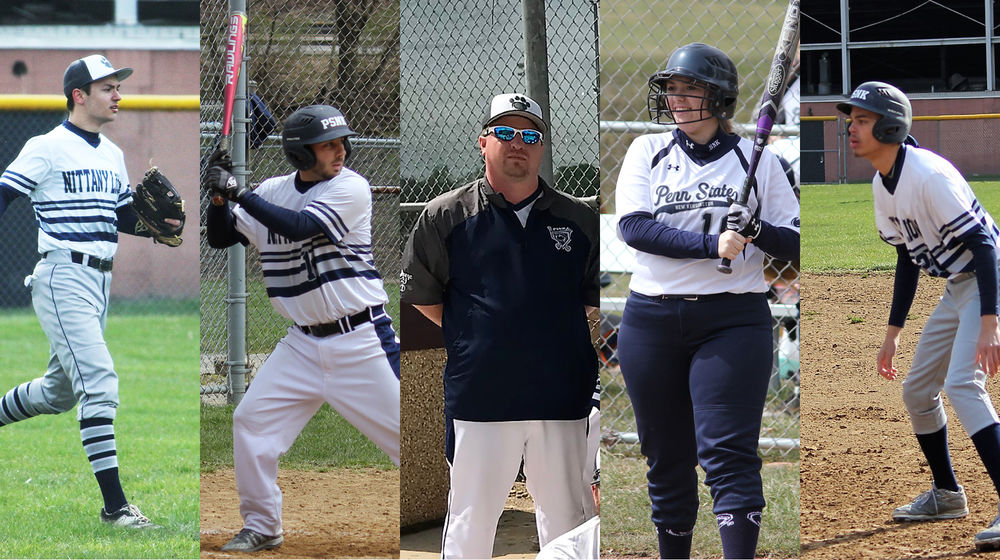 Stackiewicz named first all-American in baseball program history
The United States Collegiate Athletic Association (USCAA) honored Penn State New Kensington sophomore Jake Stackiewicz as a Second Team all-American during the organization's end-of-the-year banquet on May 13. Stackiewicz's all-American honors cap off a successful 2018 campaign for the outfielder and pitcher. Recently, he also earned Penn State University Athletic Conference (PSUAC) honorable mention after leading the league in slugging percentage with a .803 mark. Among players in the USCAA, Stackiewicz ranks third in slugging percentage, third in triples (4) and sixth in batting average (.459).
Three student-athletes included on national all-academic team
Joel George, Marc Russo, and Stackiewicz, all members of New Kensington's baseball team, earned a spot on the USCAA National All-Academic Team as announced recently. The USCAA National All-Academic Team includes student-athletes that have achieved a 3.5 cumulative grade-point average and have earned at least 24 credits at a USCAA institution.
Slancauskas, Willis chosen for John Fritz Sportsmanship Award
Alyssa Slancauskas, a junior on the softball team, and Juwan Willis, a sophomore on the baseball team, were selected as recipients of the John Fritz Sportsmanship Award for their respective teams. The award is given to one student-athlete on each sports team that best displays good sportsmanship and demonstrates ethical, appropriate, polite and fair behavior while participating in athletic events and as a member of their team. The honorees exemplify the Penn State values of integrity, responsibility, excellence, respect, discovery and community.
For more information about Penn State New Kensington Athletics, visit www.psnkathletics.com.
Visit Penn State New Kensington on Instagram, Twitter and Facebook.