Proceeds benefit campus efforts to help children with cancer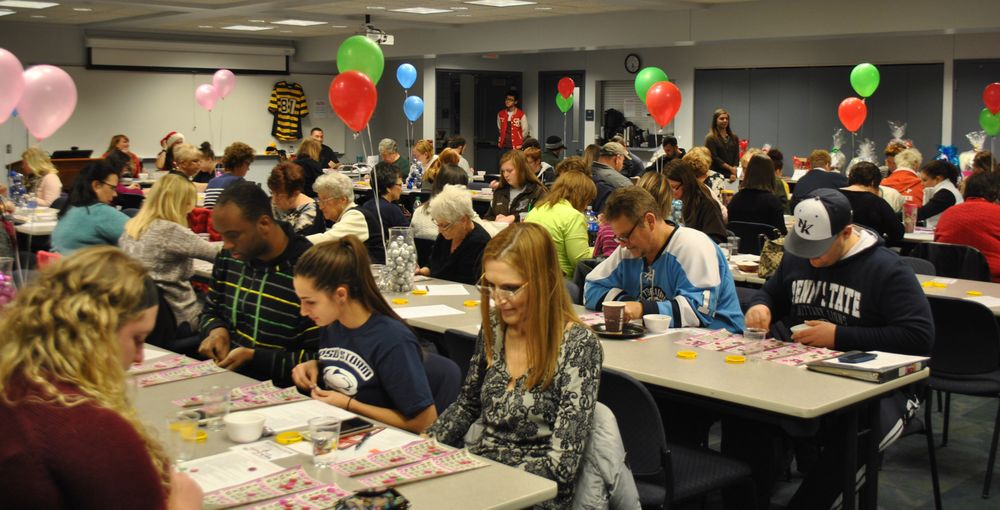 NEW KENSINGTON, Pa. — Penn State New Kensington campus and local community members are invited to the fifth annual Basket Bingo fundraising event to benefit THON, the largest student-run philanthropy in the world committed to helping children and families impacted by childhood cancer. The event is scheduled for 6 p.m. on Tuesday, Dec. 4, in the campus Conference Center.
"It is a THON tradition at PSNK," said Lauren Lizik, senior corporate communications major and THON co-chair.
Attendees can expect to vie for a variety of gift baskets and prizes. Each basket or prize is valued to be at least $35. In addition to the fun and games, participants can purchase snacks and refreshments throughout the evening. Tickets are $15 for campus students or $20 for adults.
The basket bingo event is just one of the many fundraisers the campus THON group has done so far this year. Past events this fall included desk bingo with campus faculty and staff, as well as having the Pittsburgh Pizza Truck visit and provide a portion of the sales to THON efforts.
"THON fundraising has been going great this year," said Lizik. "We have really made ourselves known on campus this year."
The group hopes to exceed last year's fundraising amount with a goal of raising $35,000 for the 2018-2019 year. As the committee works to organize more fundraisers, including the basket bingo event, they are also excited to get ready for THON weekend in February.
"I am really looking forward to finding out who our dancers are," added Lizik. "This year, we were awarded three dancer spots instead of two. That is huge, and we are super excited!"
After the basket event fundraiser, the student THON group will hold its annual THON spaghetti dinner from noon to 7 p.m. on Jan. 6, 2019, p.m. at Tarenbee located at 300 East 8th Avenue in Tarentum.
To purchase tickets or get more information about the basket bingo event or spaghetti dinner, please contact the campus Student Life Office at 724-334-6063.
About THON
Penn State New Kensington's THON committee holds events throughout the year to benefit Four Diamonds. The fund's goal supports pediatric cancer patients, their families, and research. This year's THON, formally known as the Penn State Interfraternity Council/Panhellenic Dance Marathon, culminates with a 46-hour, no-sitting, no-sleeping dance marathon from Feb. 15-17, 2019, at the University Park campus. Since 1973, THON has raised more than $157 million. For more information about THON, visit www.thon.org.