Douglas Starr to premiere "All Saints Requiem" Feb. 28 in Mt. Lebanon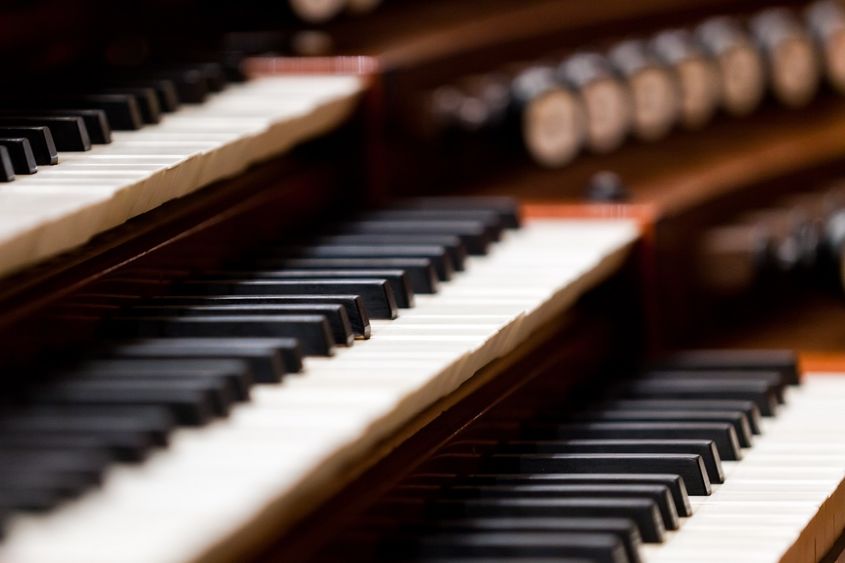 NEW KENSINGTON, Pa. – Douglas Starr, adjunct arts and humanities instructor at Penn State New Kensington, will premiere his personal composition, "All Saints Requiem," Friday, Feb. 28 in Mt. Lebanon, Pennsylvania.
"Composing a requiem is an intimidating act," said Starr, who holds a doctor of musical arts degree from Ohio State University. "This requiem is a work of thanksgiving for all the saints in our lives. We know them well – mother, father, sister, brother, aunt and uncle, neighbor, mentor and even some official saints in the history of faith."
The composer began working on the piece in 2011 and finished it in 2014. However, Starr put the composition away until 2019 when he began to edit the work for performance.
"After composing this work, I have self-consciously listened for and heard the voices of my favorite composers," remembered Starr. "You may hear them too: Herbert Howells, Charles Ives, Paul Hindemith, Antonin Dvorak and even some jazz harmonies of Bill Evans. These and other sainted composers are my inspirations."
Starr has been a music faculty member at the New Kensington campus for nearly 20 years, teaching courses such as World Music, Music for Film, Jazz History and Music Appreciation, as well as directing the campus jazz ensemble. In the classroom, he hopes students gain a fondness for music as a "language without words," which he said also aids in the understanding of many fields and disciplines.
"Understanding the transformative power of music gives them (students) perspective, enabling them to understand global human nature," explained Starr. "Music has physical properties of science that can be measured mathematically and acoustic wave forms that can be plotted graphically. This appeals to science- and technology-based majors. It also enables creative thought and deep expression, which appeals to our nonscience and nontechnology majors. I want all our students to integrate the greatness and health of music more deeply in their lives."
Starr, who also serves as director of music and arts at St. Paul's Episcopal Church in Mt. Lebanon, hopes his most recent work also shows students an example of the breadth of work he has completed to-date throughout his career.
The premiere of "All Saints Requiem" is scheduled for 7:30 p.m. on Friday, Feb. 28, at St. Paul's Episcopal Church located at 1066 Washington Road in Mt. Lebanon. The performance will feature three choirs (the Chancel Choir of St. Paul's, as well as the St. Vincent College's St. Vincent Camerata and Steubenville, Ohio's Franciscan University's Schola Cantorum Franciscana).
A second performance of the full requiem will be held the following day, at 7:30 p.m. Feb. 29, at Saint Vincent Archabbey Basilica in Latrobe.
Both performances are open to the public.