Multimedia exhibit runs to Dec. 30; artists' reception set for Dec. 2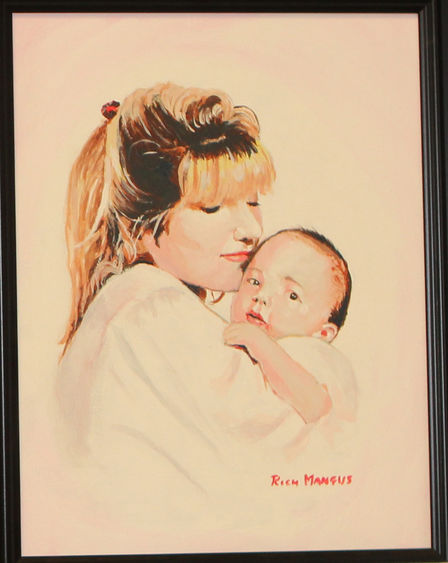 NEW KENSINGTON, Pa. — Artwork by members of the East Suburban Artists League (ESAL) will be on display Dec. 1 to 29 in the art gallery at Penn State New Kensington.
The annual multimedia show features more than 80 paintings, drawings, photographs, sculptures, intarsia, quilts and paper crafts, many of which are for sale at prices ranging from $50 to $1,200. An artists' reception will be held from 6 to 9 p.m. on Friday, Dec. 2, in the gallery. The reception and exhibit are free to the public.
ESAL is a nonprofit organization that fosters arts and crafts, and provides inspiration and encouragement to art practitioners and patrons in the eastern Pittsburgh suburbs. The league was founded in 1965 in the home of Pittsburgh-area artist Mary Ann Clarke. Members hail from the Greater Pittsburgh region.
Larry Klukaszewski, a sports artist, and Dave Milanak, an art teacher at Kiski Area High School, are coordinating the exhibit. Klukaszewski, an elementary school teacher at Kiski Area, works out of his studio, Larry Klu Sports Art, in Lower Burrell.
The art gallery and the ESAL exhibit will be open through the holiday break except for Christmas Eve, Christmas Day, New Year's Eve and New Year's Day. Hours are 8 a.m. to 8 p.m. Monday through Friday and noon to 5 p.m. Saturday and Sunday.
For information on the ESAL, email Larry Klukaszewski or David Milanak.